1.0-litre Ford EcoBoost - 125PS with 114g/km CO2
Ford has announced a new 1.0-litre, turbocharged, direct injection EcoBoost engine – developed by UK engineers. The small brilliant power unit will debut in Europe in early 2012 and ultimately be available worldwide.
The engine will be available with the all-new 2012 Ford Focus. The figures are impressive – 125PS (92 kW) and 170Nm (126 lb-ft) peak torque with 200Nm (148 lb-ft) overboost, 56.5mpg and CO2 emissions of just 114g/km. There will be also a 100PS (74 kW) version of the same engine, which will deliver best-in-class petrol CO2 emissions of 109g/km. This engine will also feature in the Ford C-MAX and Grand C-MAX, plus the new Ford B-MAX which enters production in mid 2012.
"The new 1.0-litre EcoBoost and our entire family of EcoBoost engines – represent technology breakthroughs that deliver power, fuel efficiency and low CO2 emissions through turbocharging and direct injection," commented Ford President and CEO Alan Mulally
"These engines are delivering the fuel-efficient vehicles customers want and value.", he added.
"The new 1.0-litre EcoBoost engine is a true collaboration from start to finish, with expertise from Ford specialists across Europe leveraged in designing both the engine and the cutting-edge facility in which it will be produced," said Stephen Odell, chairman and CEO, Ford of Europe.
"This will be reflected in the class-leading European CO2 emissions of the new 1.0-litre EcoBoost Ford Focus when it debuts in early 2012; low emissions that will be achieved alongside the spirited and refined performance that customers expect from Ford.", Mr. Odell finished.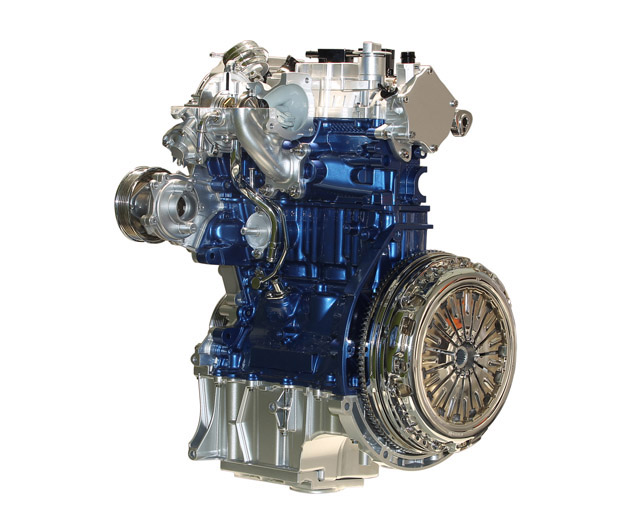 Source: Ford