2010 Nissan Juke - brand-new small crossover
Nissan has confirmed the name of its new small Crossover developed specially for the European market. Approximately one month before its official media unveil, Nissan releases the first image of the Nissan Juke. Scheduled to hit the market in the early October, the new Juke will make its global public debut at the forthcoming Geneva Motor Show in March.
The 2010 Nissan Juke stands for unique appearance, dynamism and pioneering technology. Inspired by the Qazana concept car, the future small crossover is designed to fill the gap between the Note compact family car and the Qashqai crossover. It is designed to give customers an alternative to the traditional small hatchback vehicles in Europe.
"We know that there are a lot of customers that are looking for a car which combines striking design, agile handling and driving pleasure, user friendly technology but not at the expense of practicality and convenience. These unique attributes will allow Juke to occupy a unique corner of the European market," said Simon Thomas, Nissan's European Senior Vice President for Sales and Marketing.
"Nissan caught the mood of the European car-buying public with Qashqai crossover and we've worked hard to study the market in the same way for Juke to be sure we meet the needs of European customers. We're confident that Juke will bring a new generation of customers to Nissan, in the same way that Qashqai did. Our philosophy of challenging conventions with Qashqai has been a huge success. We've just reached the 500,000 landmark and we're applying many of the lessons learned from Qashqai to Juke. We're confident we'll have another success on our hands," added Simon Thomas.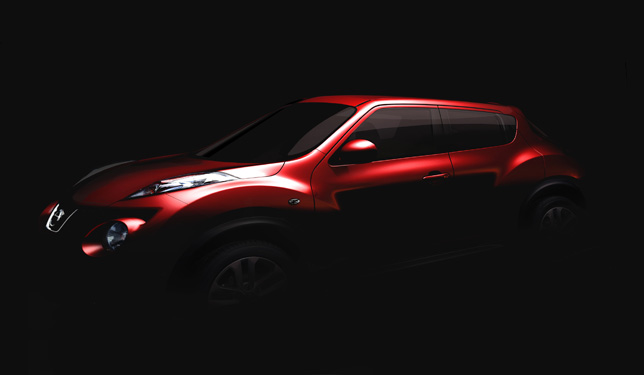 The new Nissan Juke will be manufactured alongside the Qashqai, Qashqai+2 and Note at Nissan's manufacturing facility in Sunderland, Great Britain.