2011 Porsche Panamera Turbo S [video]
Porsche has released a nice video for its Panamera Turbo S.
2011 Porsche Panamera Turbo S is powered by a 4.8 liter V8 Bi-turbo engine with 550PS (405 kW) and 800Nm (590 lb-ft). 0 to 100 km/h in 3.8 s and the Vmax is 306 km/h (190 mph). This is 50PS and 100Nm over the standard Panamera Turbo. The additional power is thanks to a new titanium-aluminum turbines and an ECU re-map.
Panamera Turbo S achieves 11.3 l/100 km.
The car stands on 19" wheels fitted with Michelin low roll-resistance tires. There are also 20" set of wheels.
2011 Porsche Panamera Turbo S includes PDCC (Porsche Dynamic Chassis Control) and SCPT (Sport Chrono Package Turbo) as standard.
The price tag is 167 076 EURO.
Enjoy the video!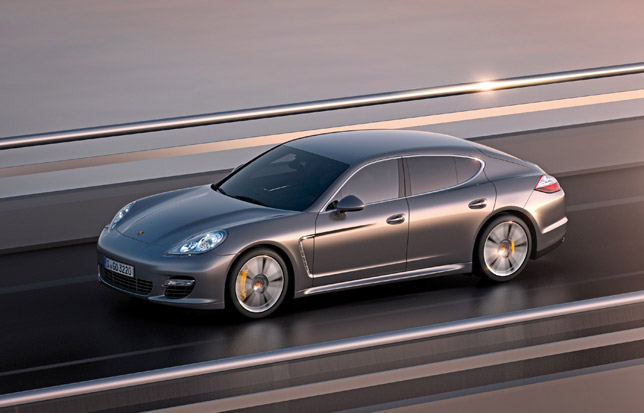 Source: Porsche