2011 Volvo C30 EV - test drive [video]
The extreme cold is a real killer for batteries and especially, when they are used to power something like a … car! That's why, Volvo is currently testing the C30 EV in Kiruna, Sweden, when the temperatures are around -20C (-4 F).
"We must ensure that the C30 Electric performs as intended when driving, parking and charging in a variety of conditions, from normal to very cold or hot," commented Volvo Cars' director of special vehicles, Lennart Stegland.
Volvo C30 EV features three climate systems, which according to the weather either heat or cool the battery pack to maximize its performance and the car's range. However, the electric motor and electronics are water-cooled. For the cabin, C30 has a bio-ethanol heater with a 14.5 liter tank.
Volvo C30 EV has a range of around 80 km (50 miles), which is enough for most drivers' needs.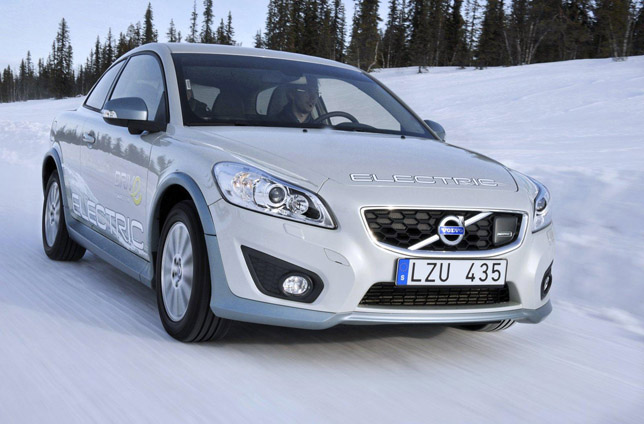 Source: Worldcarfans via Youtube