2012 BMW 1 Series 5-door spy video
A spy video of 2012 BMW 1 Series 5-door prototype has been released by GmotorsTV on Youtube.
The car is partly covered in camo tape and its main design features are undistinguishable. However, the new first series will have a slightly wider track and will feature a longer wheelbase. The reasons are unknown, but probably the 1 series has grown bigger, because of the safety.
The new 2012 BMW 1 Series is expected to hit the market, later this year. Both 5-door and 3-door variants will be available.
The engine range includes both diesel and petrol power plants. There are rumors for the powerful 3.0 liter twin-turbo petrol to be fitted in the 5-door and 3-door variant, but this has not been confirmed yet.
Full details and price list will be available, soon.
Enjoy the video.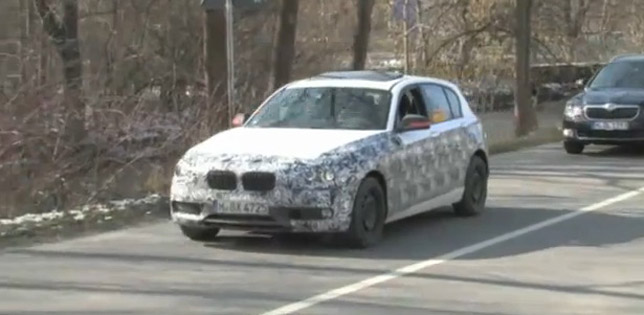 source: GmotorsTV