2012 BMW 3-Series [video]
A new promotional video has been released by BMW, where the new 3-Series is being tested at the hottest place on Earth – Death Valley, California.
The car's exterior is completely covered and there are some details, which can be seen inside the car.
2012 BMW 3-Series will be a little bigger than the current model. It will offer a wide variety of engines including a new turbocharged 1.6 liter petrol with 150PS (110 kW), a new turbocharged 2.0 liter petrol with 245PS (180 kW) and a turbocharged 3.0 liter petrol with 306PS (225 kW). A hybrid version will also be available, which will have a petrol power plant paired to a 54PS (40 kW) electric motor.
2012 BMW 3-Series is scheduled to be unveiled at the Frankfurt Motor Show.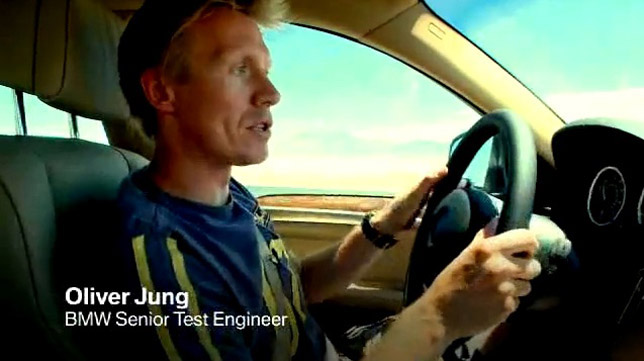 Source: Worldcarfans