2012 BMW F10 M5 - drift and burnout [video]
The new 2012 BMW F10 M5 will have its official debut at the Frankfurt Motor Show in September.
Until then, the manufacturer has released a nice video, where the brutal saloon is being tested on the race track in order to check how the traction control is working in different conditions and whether the new twin-turbo engine is delivering enough power to the rear wheels. Some say that the power is never enough, but BMW F10 M5 is powered by 4.4 liter twin-turbo V8 with around 600PS.
The high-performance saloon features ///M aerodynamics package, sports seats, 8-speed automatic gearbox and of course a revised instrument panel to 8000RPM and 330 km/h.
Still, BMW didn't release any technical specification of the new M5, but as we can see in the video, it is just amazing. The power is so much that when the driver put his foot down to the metal, the M5 dissapears in clouds of smoke.
Enjoy the video!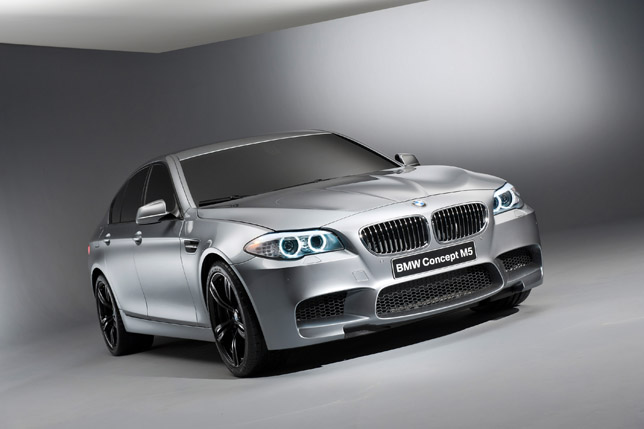 Source: BMW