2012 BMW F30 335i - Review by Motor Trend [HD video]
Motor Trend has released an amazing video review of the all-new 2012 BMW F30 335i. The twin-turbocharged petrol saloon is now available on the US market with prices starting from $43 295, which is a lot cheaper than the European version, which is not on sale yet. The tested vehicle is priced at $55 870.
The F30 335i is powered by a 3.0 liter in-line six-cylinder twin-turbocharged petrol developing 300HP (224 kW) and 407Nm (300 lb-ft) of torque. The engine is mated to the new ZF 8-speed automatic transmission, which sends all that power to the rear wheels, where electronically controlled differential takes care about the traction in every road conditions.
The curb weight of the car is 1627 kg (3586 lbs), which is not so much, so the performance is staggering. 0-60 mph (97 km/h) in 4.7 seconds, which is exactly the same like the E60 M5 developing 507PS. Furthermore, the F30 335i covers ¼ mile in 13.3 seconds with terminal speed of 167 km/h, which is as fast as BMW E46 M3.
The stopping distance is also very good – 60 mph to stand still in 33.2 m (109 ft).
There is no doubt that the new F30 335 is a real performance car, which is insanely fast. Furthermore, it looks quite good and aggressive and the interior is just awesome. Of course, it is a bit pricey, but the good things are expensive and this car is not just good… it is brilliant.
Enjoy the test below!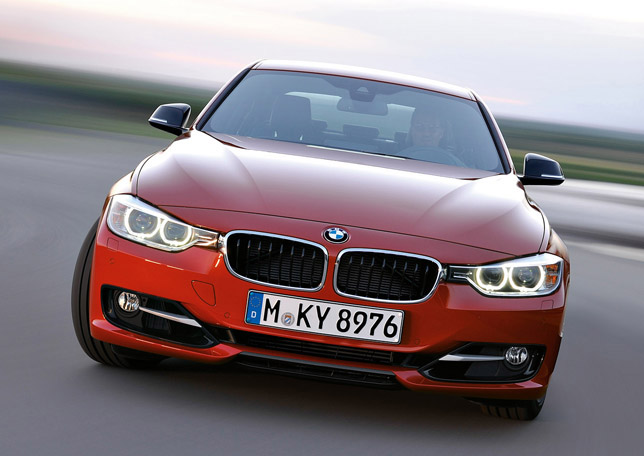 Source: MotorTrend via Youtube