2012 BMW M550d xDrive 0-250 km/h [video]
Here is an awesome video showing the brutal pulling power of the new BMW 3.0 liter three-turbocharged diesel engine in M550d xDrive sedan.
As we previously reported, it has a staggering power of 381PS (280 kW) and 740Nm (546 lb-ft) of torque. 0-100 km/h in 4.7 seconds and a top speed of 250 km/h (155 mph). Other impressive thing is the fuel consumption of just 6.3 liters per 100 km on combined cycle with 165 g/km of CO2.
The engine is mated to a ZF 8-speed automatic gearbox.
In the video you will be able to enjoy the nice sound of a diesel reminding more of a real sports car, instead of family saloon.
The 2012 F10 M550d xDrive starts at €80 800.
Enjoy the video by Sports Auto, below!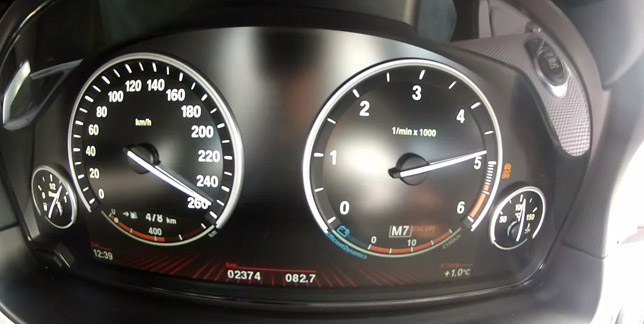 Source: Sport Auto via Youtube