2012 Chevrolet Corvette ZR1 on the Nurburgring [video] - 7:19.63
2012 Chevrolet Corvette ZR1 set an amazing time at the Nurburgring Nordschleife. The sports car stopped the clock at 7:19.63 which is more than six seconds faster than the predecessor, that was set back in 2008.
2012 Corvette ZR1 is powered by an enormous 6.2 liter supercharged V8 with 647PS (476 kW) and 818Nm (604 lb-ft) of torque.
"Testing at the Nurburgring is one of the important methods we have to validate our car in the toughest track conditions." says Tadge Juechter, Corvette vehicle line director and chief engineer.
The time is set by ZR1 equipped with the new PDE performance package consisting of a full-width rear spoiler and Michelin Pilot Sport Cup Zero Pressure tires.
When combined with the Corvette's exclusive Performance Traction Management (PTM) technology - which manages torque delivery for maximum performance - the tires set new benchmarks for Corvette performance. Engineers estimate an 8% gain in maximum lateral acceleration, to more than 1.1g, and improved braking distance.
Check out the video, below!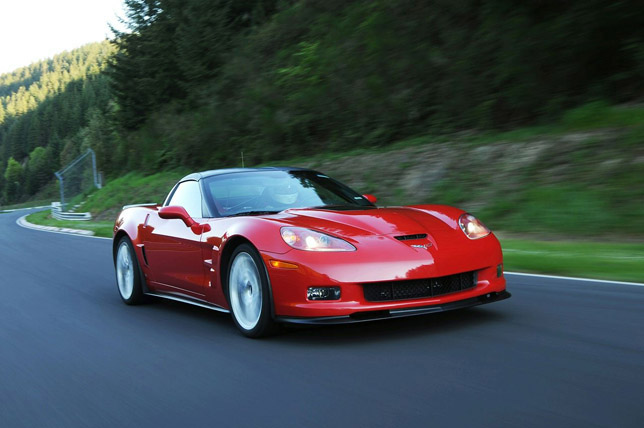 Source: Chevrolet