2012 Falcon F7 Supercar [video]
Falcon F7 made its official debut at the 2012 NAIAS in Detroit. It is very interesting sports car inspired from 1980s-era supercars.
As every supercar, it has a body-shell is from carbon fiber, nice seats wrapped in leather and rich standard equipment including an iPod station, Bluetooth connectivity, Garmin GPS, premium audio system, keyless entry, power windows and of course air conditioning.
F7 is powered by a brutal 7.0 liter naturally aspirated V8 with 620bhp (456 kW). From 0 to 100 km/h in about 3.3 seconds and a top speed of more than 321 km/h (200 mph). The engine is coupled with a 6-speed manual gearbox by Ricardo, one of the world's preeminent transmission manufacturers.
The expected price tag is $225 000.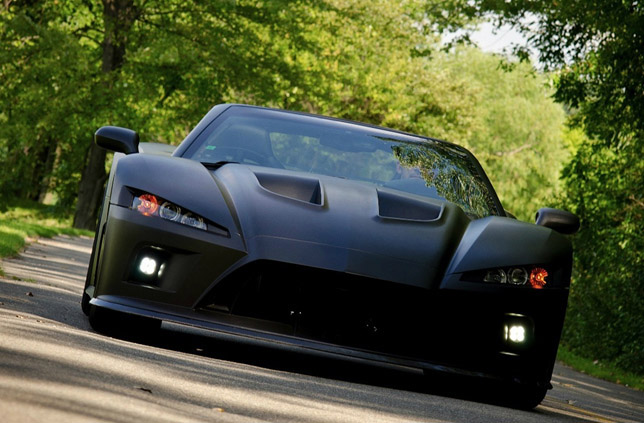 Source: Falcon press via Boldride