2012 Mercedes-Benz SL63 AMG [HD video]
Mercedes-Benz has announced the price tag for the new 2012 SL 63 AMG - €157 675 including VAT and the "Edition 1" model will be €189 269. Additionally, you can order the AMG Performance package for €4 280. The manufacturer has also released a new HD video promoting the roadster.
The beast is powered by the new AMG 5.5 liter twin-turbocharged V8 with 537PS (395 kW) and 800Nm (590 lb-ft). However, it can be boosted to whopping 564PS (415 kW) and 900Nm (664 lb-ft) with the AMG Performance package. The result is staggering acceleration to 100 km/h for just 4.2 seconds and to 200 km/h in 12.6 seconds. The top speed is electronically limited to 250 km/h, but with the AMG Performance package is 300 km/h. Still, the engine is not so thirsty – 9.9 liters per 100 km on combined cycle, which is 30% lower than the previous SL 63.
Check out the full specs for 2012 Mercedes-Benz SL 63 AMG!
Enjoy the video!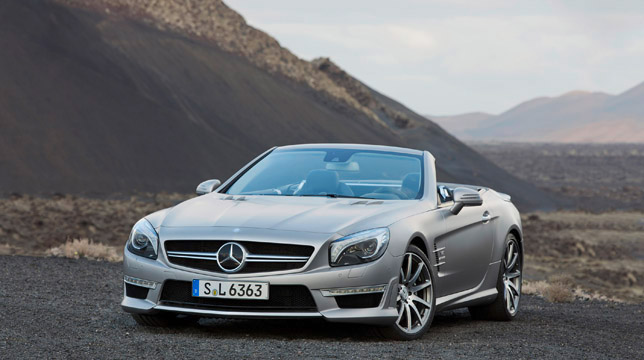 Source: Mercedes via Youtube