2012 Nissan GT-R - 0 to 100 km/h in 2.84 seconds [video]
The new 2012 Nissan GT-R has more horsepower and torque, improved chassis and transmission as well as some interior upgrades. Furthermore, the sports car has set incredible 0-100 km/h time faster than almost everything on the market, except Bugatti Veyron.
2012 Nissan GT-R is powered by an the famous 3.8-liter twin-turbo V6, which now delivers 550PS (404 kW) at 6400RPM and 652Nm (483 lb-ft) at just 3200RPM.
The results are thanks to a number of modifications:
Improved intake efficiency
Better air flow resistance, which has been reduced by the addition of an intake manifold fitted to the head of each unit and the use of resin in the enlarged air intake duct for the intercooler.
Improved exhaust emissions efficiency and enhanced control.
Reduced air flow resistance thanks to a more compact under floor catalyser which improves emissions efficiency and reduces weight.
Improved exhaust valve cooling performance by the adoption of a newly-designed metallic sodium-filled valve. At the same time, valve control timing, the air mixture ratio and ignition timing have been improved.
Check out the video, below, where the new GT-R stops the clock at just 2.84 seconds from stand still to 100 km/h.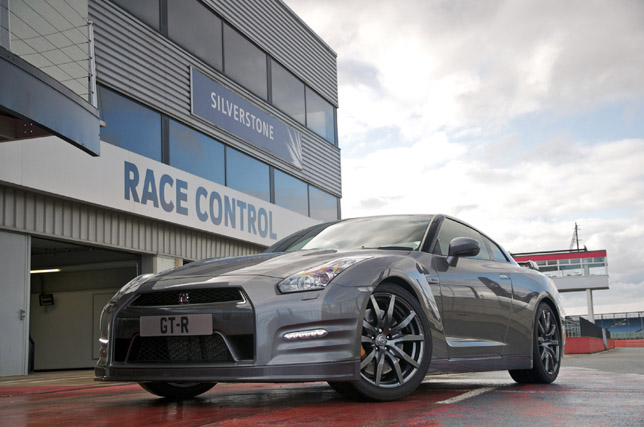 Source: manablog1 via Youtube