2012 Nissan Juke-R at the race track [video]
Nissan has revealed a video, where the ultimate cross-over – Juke-R hits the race track. The short clip is called "Shakedown and Testing" and you'll see some serious driving of the interesting vehicle.
2012 Nissan Juke-R is powered by the same engine as GT-R (R35) from 2009 - twin-turbo 3.8-liter V6 engine with 485PS (357 kW) at 6400RPM and 588Nm (434 lb-ft) of torque. The redline is at 7000RPM. All power is put on the road through AWD system.
"The Juke-R is a road-legal car so it's very important that, with this testing, we can make sure that first the car is safe ... but also we can fine tune and improve all the variations in terms of chassis and suspension that the Juke-R has against the GT-R.", said Juke project manager Thomas Deloison.
Enjoy the video!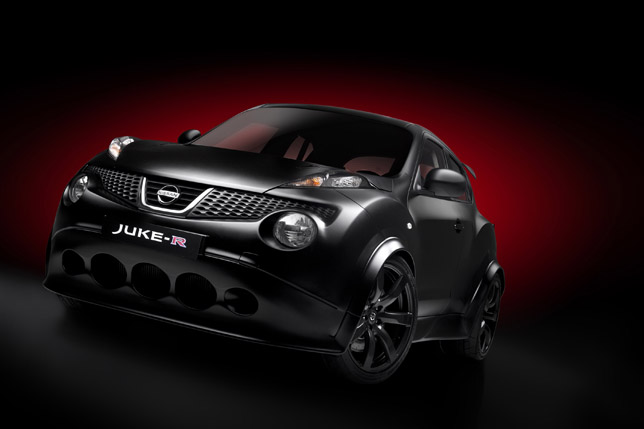 Source: Nissan via Youtube