2013 Acura NSX Roadster [HD video]
Acura has released a teaser from The Avengers movie, where the new NSX Roadster is revealed. Following the luxury automaker's integration with THOR last summer, Acura is building on its established role as the official vehicle of S.H.I.E.L.D.
"Acura is developing an impressive second chapter as the official vehicle of the cutting-edge S.H.I.E.L.D. organization, enabling us to reinforce Acura's brand philosophy of innovation and advancement, and leverage excitement for the new ILX, RDX and NSX supercar concept product news announced earlier this year," said Susie Rossick, Acura Brand Manager.
As the exclusive automotive sponsor of the world premiere of Marvel's The Avengers on April 11 at the El Capitan Theatre in Hollywood, a surprise special stunt is planned to make an impactful, red-carpet entrance. A fleet of Acura vehicles will also be used as talent transportation during the premiere.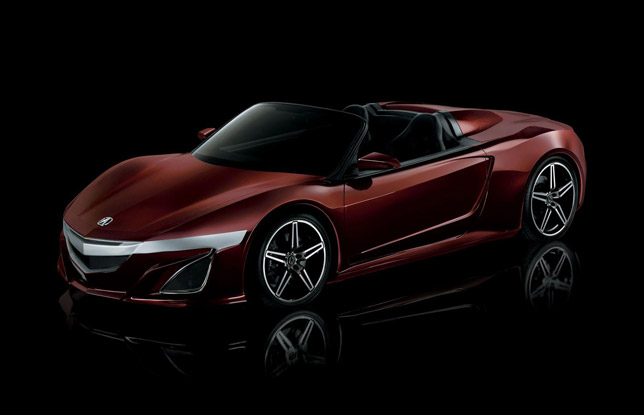 Source: Acura