2013 Chevrolet Corvette 427 Convertible [HD video]
Chevrolet has announced their special edition 2013 Corvette 427 Convertible, which is built to celebrate the 60th anniversary of the model. It is one of the fastest convertibles on the planet and combines the best features from two legendary models: Z06 and ZR1.
It is powered by a 7.0 liter naturally aspirated LS7 engine from Corvette Z06 with 505HP (377 kW) and 637Nm (470 lb-ft). It is mated to a 6-speed manual gearbox bringing superb driving pleasure, especially with the roof down. The performance is sensational – 0-100 km/h in 3.8 seconds and a top speed of over 306 km/h (190 mph). The American vehicles are famous with their good times at ¼ mile and the 427 Convertible is not an exception and stops the clock at 11.8 seconds.
The 427 Convertible features a lot carbon fiber elements including a racing front hood, a front splitter bringing better downforce, front fenders, floor panels and rocker panels. The result is the very good weight of 1522 kg (3355 lbs) guaranteeing nice handling.
The sports convertible also comes with a set of lightweight Cup wheels with Michelin PS2 tires.
Check out the video below!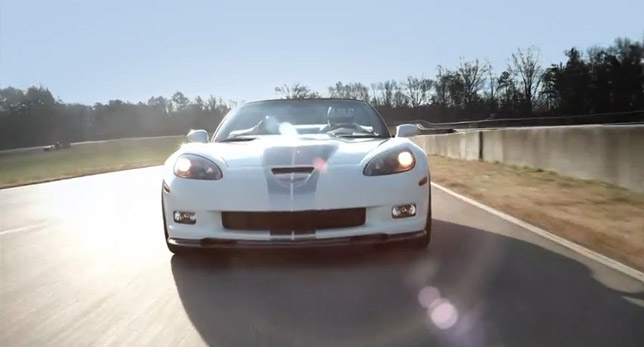 Source: Chevrolet via Youtube