2013 Nissan Altima Teaser: Again [VIDEO]
In the beginning, there was the first teaser video of the 2013 Nissan Altima mid-sized sedan. Now, let there be light... with yet another video of the Altima's headlight. It's supposed to... shed some light (last pun, I promise), on Nissan's take on future models. There seems to be a lot of talk around it about fuel economy, premium designership and driver-focused technologies. Don't ask me how one gets that from an 8 second video because I honestly don't know.
By the looks of things, there is going to be some LED technology involved. (As far as today's standards are concerned, a car without daytime running lights is as advanced as a tea kettle). Other things that I gathered from the video: It's a Nissan as it has the badge to prove so. The chrome framed grille looks nice with its sweeping edges and that's about it...for now.
A full reveal is expected at the 2012 New York Auto Show this year in April.
P.S. - notice that in both of the videos, the Altima (or the bits we see from it) is stationary amidst some wind-tunnel-syle computer renderings. So, yes they maybe boasting about how aerodynamic it is, but let's just hope they put an engine inside it soon and detail the juicy stuff.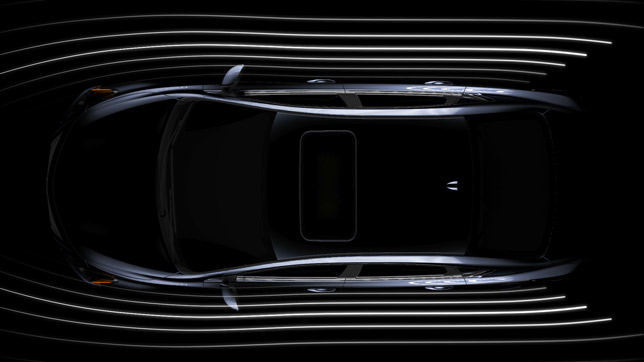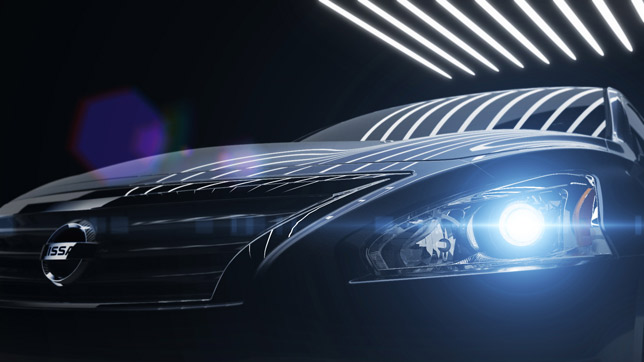 Source: Nissan