2014 Opel Meriva 1.6 liter CDTI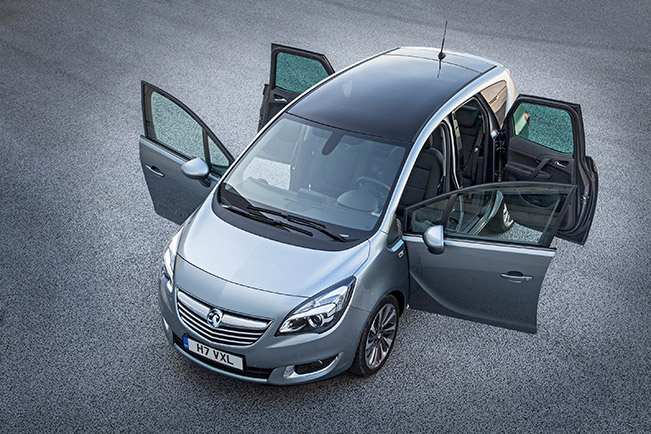 Opel has announced a new entry-level Meriva with a super-efficient 1.6 liter CDTI diesel. The new Opel Meriva boasts an impressive range of economical gasoline, LPG and diesel engines. The new diesel will replace the previous 1.3 liter diesel engine.
The entry-level 1.6 liter CDTI has 95HP (70 kW) and 280Nm (206 lb-ft) of torque, which is an increase of 100Nm (73 lb-ft). The model is more fuel efficient than the outgoing one. The engine boasts a start/stop system and can be connected to a low-friction 6-speed manual transmission. It is able to cover 100 km with just 4.0 liters on combined cycle – 58.8 mpg US or 70.6 mpg UK with corresponding emissions of just 105 g/km of CO2.
The engine complies with EURO 6 regulations. The necessary reduction in nitrogen oxide is achieved through Lean NOx Technology (LNT). The system's special LNT catalyst stores the nitrogen oxide. When the storage capacity is used up, the engine management system automatically begins regeneration. Opel's LNT system is entirely maintenance-free.
This has earned the Meriva the best A+ energy efficiency label in Germany. So the ultra-flexible Opel van that has also been recognized for its overall ergonomic concept by Aktion Gesunder Rücken e.V. (Campaign for Healthier Backs) benefits both the environment and its owner. With the new entry-level engine, the diesel-powered Meriva is now available for an attractive price of €19,150 (including VAT).
Source: Opel