2015 Ford Escort at the 2014 Beijing Motor Show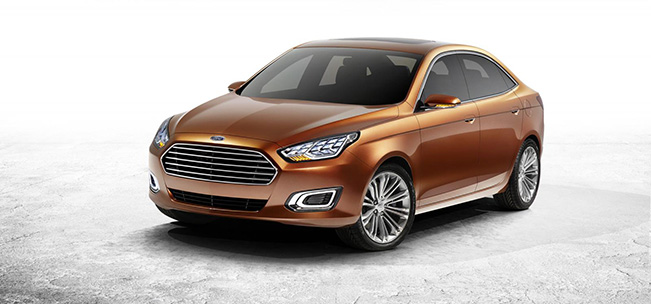 Ford is going to exhibit a production-ready version of the Escort Concept, which was presented back in 2013. The concept looks pretty much ready for mass production, but Ford is going to make some last-minute changes.
2015 Ford Escort will be in the same segment as Focus Saloon, but with more spacious cabin and a lot of innovative technologies. As you may suggest, the Escort will be more expensive and targeted to wealthier customers compared to Focus.
2015 Ford Escort will feature engine line-up, gearbox variants and FWD (front-wheel drive) layout from the Focus model. The performance and fuel economy will be practically identical, but probably Ford will make more powerful engines for the new Escort.
Production will take place in China, but the Escort will be carried over Russia and Latin America, while Europe and North America availability isn't considered yet.
The Ford Focus Escort production version will be unveiled on April 20th during the press day of 2014 Beijing Motor Show.
Stay tuned for more information and official pictures!
Source: Ford