2015 Honda HR-V to debut in North America at 2014 Los Angeles Motor Show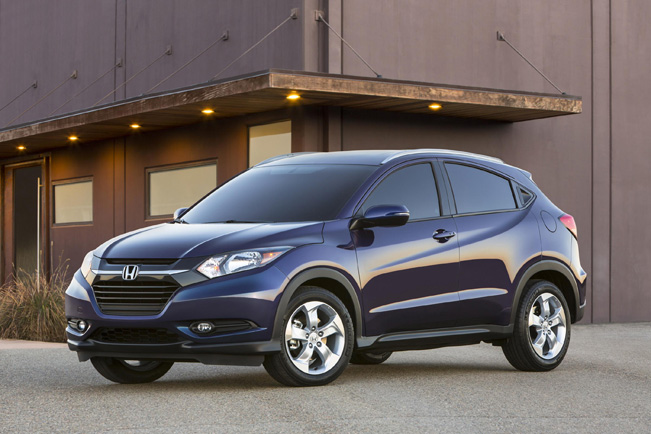 The 2015 Honda HR-V crossover will make its North American debut at the upcoming 2014 Los Angeles Motor Show, Automobilesreview has learned. Until this moment the new compact SUV by Honda was intended to be sold in Europe only, but as you can see this is no longer the case.
The vehicle was unveiled for the first time earlier this year and had its world premiere a few days ago during the 2014 Mondial de l'Automobile, held in Paris, France. Despite this fact the car has been available in Japan for nearly a year, but under a different name – Honda Vezel. The new HR-V crossover will serve as the entry point to the Honda light truck lineup and will be positioned below the CR-V in both price and size.
True to its Honda origin, the HR-V features sharp and dynamic lines that link its sleek upper body with the stable and planted lower body. The crossover looks are complemented by hidden rear door handles and this, along with its smaller chassis, makes for a vehicle that looks very sporty but can be used on mountain roads as well.
On the inside the 2015 Honda HR-V does not disappoint too – the car has Honda Magic Seats, which enable a wide range of seating configurations and provide the ability to fold the second row seats for added cargo space. There's more – the fuel tank of the car is in the middle of the chassis, which creates one of the most spacious and adaptable small SUV cabins.
The car is powered by two engines – the first one is a 1.5-liter VTEC four-cylinder unit with direct fuel injection, while the second engine is a hybrid system that combines the same 1.5-liter gasoline engine with an electric motor.
More details on the 2015 Honda HR-V will become available on November 19, 2014 at 12:35 PST at the 2014 Los Angeles Auto Show.
Source: Honda