2015 Mercedes-Benz CLS [teaser]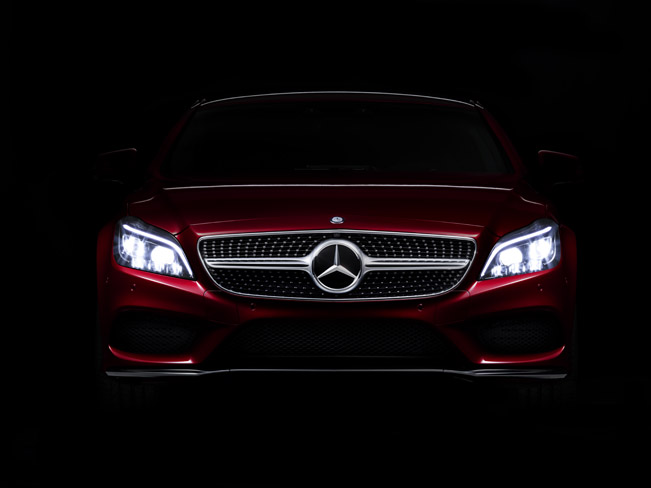 Mercedes-Benz has published several teaser images of the upcoming 2015 CLS and CLS Shooting Brake. They will feature Multibeam LED headlights that "automatically and optimally adjust the light distribution more precisely than ever before".
The technology will compete with BMW's and Audi's new headlights, which set new standards in automotive industry. The new headlights by Mercedes-Benz include 24 individually-controlled LEDs that are adjusted a 100 times per second using a camera and four control units.
The system can also detect the oncoming traffic and automatically adjusts the light beam to ensure other drivers are not dazzled by the headlights. The manufacturer says that the high-beams can be used at all times "without irritating or even endangering other road users".
"With Multibeam LED technology the headlamps now are able to react even more quickly, more precisely and individually to changing traffic conditions. On top of this, there are expanded functions of which a driver will become directly aware, such as anticipatory camera-based curve recognition with the active light function. With such features Mercedes-Benz once again is demonstrating its role as an innovation leader in the automobile industry.", commented Mercedes R&D chief Dr Thomas Weber.
2015 Mercedes-Benz CLS will come with a number of styling modifications as well as a lot of new technologies. The model is expected to be unveiled at the 2014 Goodwood Festival of Speed.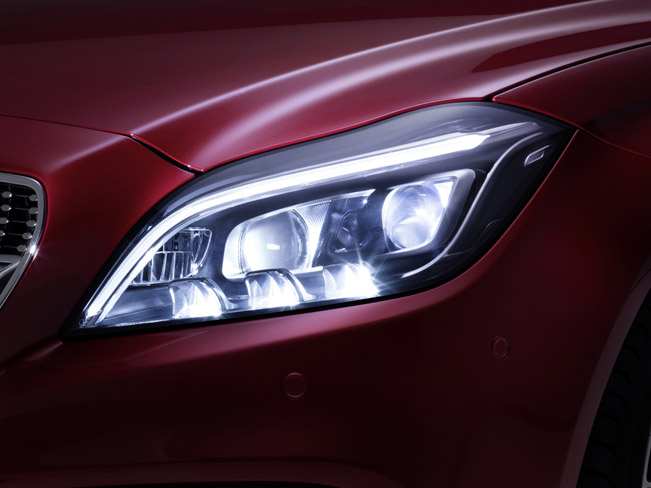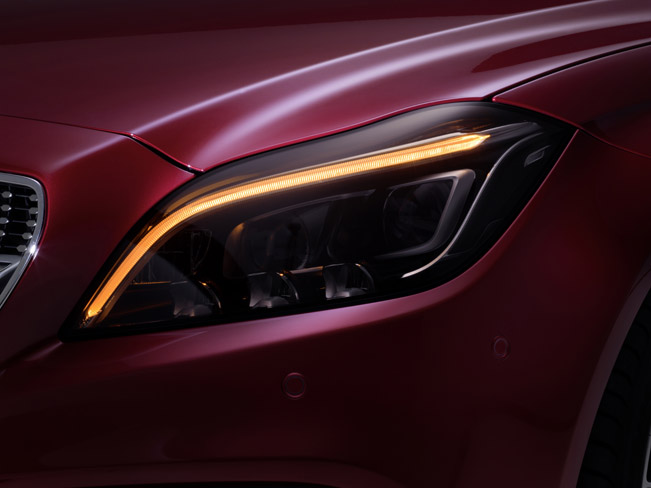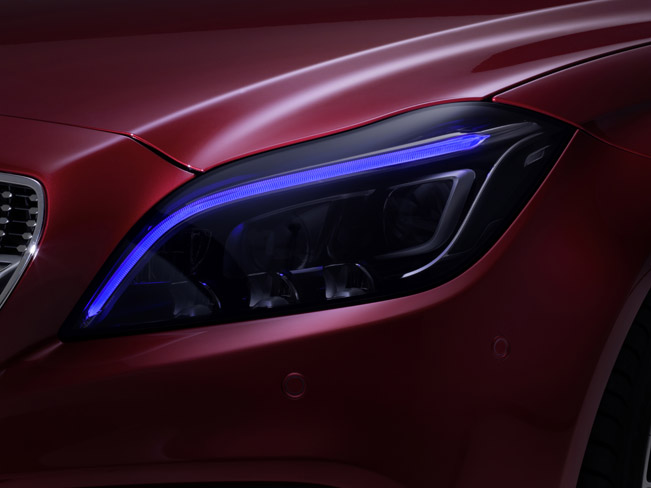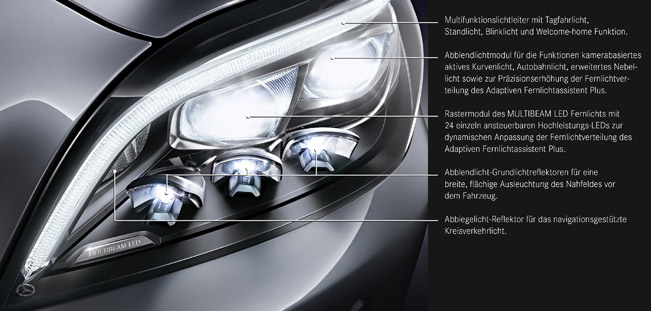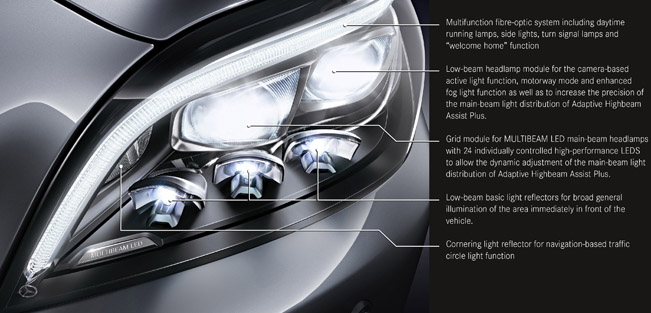 Source: Mercedes-Benz