2017 Toyota Kluger Grande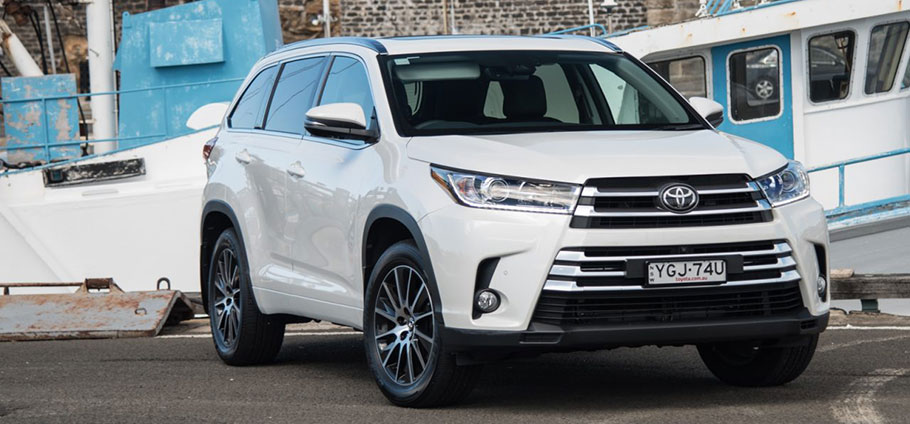 Already one of the country's most popular SUVs, this seven-seater has just been updated.
It has tweaked styling, added equipment and more power from its V6 engine but the Kluger is also more expensive than before.
So can it keep up with the competition?
The Kluger is one of Toyota's best-selling models winning over buyers with large interior proportions, loads of power and excellent ownership credentials.
The 2017 range starts at $43,550 for the two-wheel drive GX, moving as high as $69,935 for the all-wheel drive Grande A driven here.
That makes the updated Kluger up to $2,360 more than before and importantly more expensive than all of its key rivals.
So it needs to be good.
Settle into the cockpit and you can begin to realise the benefits of this thing's physical size. There's a decidedly US theme to the cabin with massive, almost novelty-sized cup holders, these big broad chairs and a massive centre console which is great for storage.
But in saying that the Kluger isn't perfect.
You miss out on a digital speedo and Toyota has persisted with their own in-house entertainment system rather than going for the far more interactive and usable Apple CarPlay or Android Auto Suite.
More disappointing though is the lack of standard safety features across the Kluger range.
Fortunately the Kluger makes up some key ground in interior space.
There is acres of room in this second row and you can access the third row via this clever folding seats.
Another benefit is that every occupant gets face-level air vents.
Under the bonnet resides a carryover 3.5 liter petrol V6 engine.
New direct injection technology and a high compression ratio enable 218 kilowatts of power and 350 newton meters of torque.
That's 17 kilowatts and 13 newton meters more than the predecessor which, let's be honest, never really felt like it was down on power anyway.
Put your foot to the floor and it never really feels overly stressed.
It just delivers a nice linear torque curve and it is quite relaxed in its day-to-day demeanor.
One thing I have taken exception to is the new eight speed automatic transmission.
It's obvious that Toyota are trying to deliver better fuel economy from it and that's shown in the claimed fuel rating but even so, the eight speed is really hell bent on getting to its highest possible gear in order to get that fuel economy and the trade-off is that it is quite indecisive.
Just when you want a little bit more power and go bury the slipper it has to, kind of, wind back through the gears in order to get you that desired power and, all in all, it's a little bit frustrating because for a V6 engine it should have that power on tap, without having to rely on the gearbox to get you there.
The Kluger's big engine is accompanied by a soft, comfort-based, dynamic skillset, one that faithfully keeps occupants settled but won't particularly enamor the driver.
It's not as pointed as something as Mazda's CX-9.
Instead it trades those really sporty skillsets for more comfort-oriented dynamics.
The benefits of that are that this thing stays really composed, it's really comfortable and you get very little of the outside elements getting through the cabin.
In the end though, space, reliability and peace of mind is what the Kluger is all about and you have to argue that it does deliver on all three fronts but, that said, this is one of the more expensive offering in its class and there are still some question marks over equipment levels.
So it's fair to say that it does ask a lot for the privilege.
For inquires about the 2017 Toyota Kluger Grande, visit Thompson TOYOTO for more details
Image Source: Google Images