5 useful tips and tricks for mature learner drivers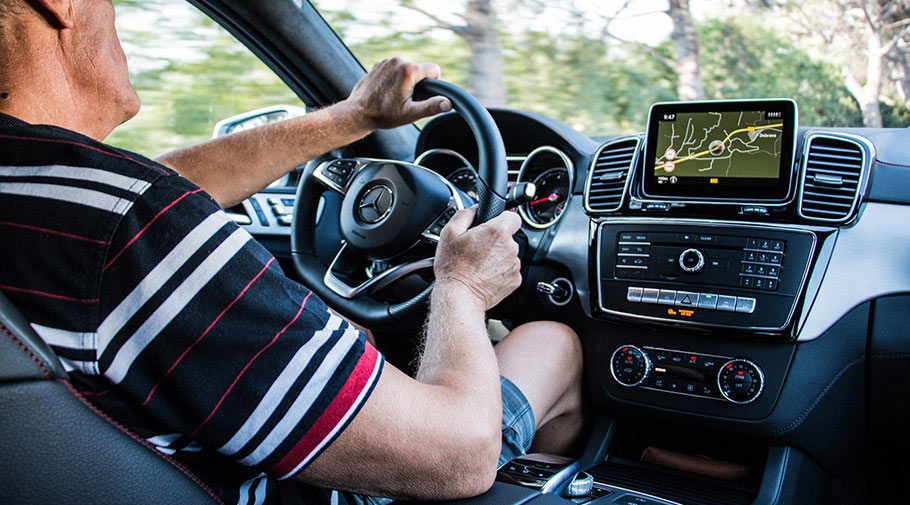 Learning something new later on in life can be daunting, especially when it comes to learning to drive. Some argue that older people find it more difficult to learn to drive than younger people. For instance, according to the Driver and Vehicle Standards Agency (DVSA) data from April 2014 to March 2015, 56.2% of people between the age of 17 and 25 passed compared to 35.6% people aged 50 and above.
With that said, learning to drive as a mature learner doesn't have to be as difficult as it seems. From staying safe on the modern day busy roads to confidence building, here are five useful tips and tricks to help mature learners pass their test.
Look for specialised courses
Whether you've never driven, haven't been in the driver's seat for a long time, or have become nervous due to the busy nature of the roads, there are courses available specifically designed for mature learner / re-learner drivers. Many of these courses are tailored to the needs of the individual to help build confidence and create a personalised learning experience.
Similarly, refresher courses are available to mature drivers who have passed their test but need to re-learn how to drive. Some courses focus on specific skills including parking or towing, others focus on aspects like night driving which is great for drivers who are not as confident with driving in the dark than they are in the day. Many courses centre around motorway driving which helps mature drivers build confidence and allows them to become familiar with the busy nature of the roads.
Learn in your own car
If you own a car and you're very lucky, your instructor's car may be the same as your own, but more than likely they'll be different. Some driving schools allow learners to learn in their own car which can be great, especially for mature learners who find comfort and confidence in the familiar.
However, it's best to have some lessons in the instructor's car before learning in your own because it will not have the same equipment. For instance, even though dual controls are not a legal requirement when learning to drive, they do provide a sense of safety and security, and can give you the peace of mind that if you make a mistake, the instructor can rectify it quickly.
SEE ALSO: Vilner Team Challenges the Maybach Styling: Did They Make it Better?
To use your own car to learn, it needs to be in a safe and legal condition and you'll need to have the right kind of insurance. There are insurance policies available that are designed specifically for learner drivers who want to learn in their own car. These policies can be useful because they offer short-term cover, which can last anywhere between one month and 12 months. Plus, once you've passed your test, cover stops automatically, meaning you won't have to pay out more than you require.
Once you've gained some experience and skills, learning to drive in your own car can also make the transition from accompanied learner to solo driver much easier because you'll be familiar with the way your car drives.
Know your stuff
To make learning to drive easier, it can be beneficial to do some research beforehand. This is because some instructors may begin the first lesson going over the fundamentals of driving including the Highway Code, and the basic mechanics of the car itself.
Luckily, you can learn the Highway Code for free online as well as take a practice theory test before taking the actual one. To help revise for your theory and hazard perception, you could buy or borrow books, DVDs, and if you're tech savvy, download apps.
There are free and paid apps available including hazard-perception mock tests, study guides, and virtual learning apps. For instance, there are apps that help you master manoeuvring by testing your skills including how to perform three-point turns, parallel parking and more. They also help you figure out your blind spots when driving. Even if you're not too comfortable with using tech, you can always…
Ask for help!
Don't be afraid to ask for help, especially if it's someone who knows what they're talking about and are happy to help. Whether you've got a son or grandson who is a tech maniac and can help you work those helpful apps and gadgets, or a friend who has plenty of driving experience, asking for help before taking lessons can be helpful and reassuring, especially if you're feeling nervous or anxious.
Getting to grips with the car before taking your first driving lesson can also be a great way to prepare yourself and build confidence. Some driving instructors like to go over the basics in their first lesson. This can include pointing out the location and use of the seat belt, gear stick, handbrake, clutch, brake, accelerator, side mirrors, and rear-view mirror. So, to avoid getting flustered and to feel more confident, why not spend some time sitting in the driver's seat with a friend or family member to help go over the basics?
Take your time
Everyone is different when it comes to learning to drive. Some people take to driving naturally, whilst others struggle to get to grips with it. Because of this, it's difficult to state the average number of hours you need to pass, especially when"there's no minimum number of lessons you must have or hours you must practise driving". The most important thing to keep in mind is that the more practical lessons you have, the more skill, confidence, and experience you'll gain.
Try not to feel rushed to take your test or under pressure to pass first time, instead take as many lessons as you need until you truly feel ready. No matter how old you are, it's never too late to take the leap. Besides, if a 91-year-old Brit can pass their test first time, you can too!