9 Tips on Buying a Used Car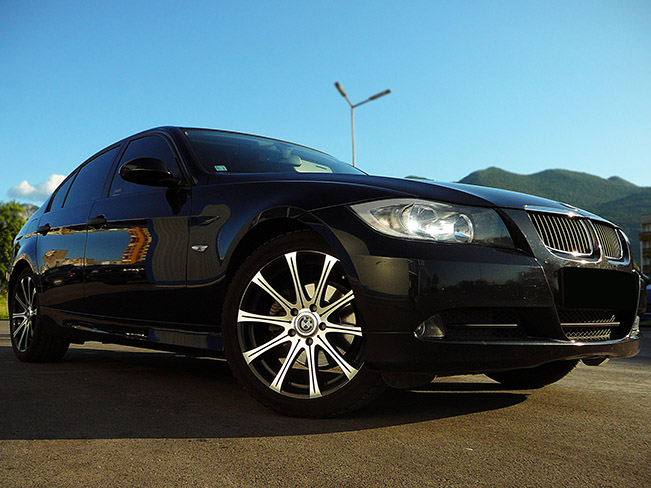 The decision to buy a used car can save you a lot of money as the new cars quickly lose in cost after their purchase. Getting out of the showroom, the car loses $1000-2000 from its initial price and only in 3 years after the purchase, even in perfect condition, it will cost 30-40% less than a new car.
Reading this your may ask why on earth I should buy a new car rather than a used one. Of course, the price matters, however, you should realize that a used car is hard to check on appropriate previous exploitation and absence of accidents.
If, nevertheless, you have enough money only for a used car, take into account our tips on buying such type of vehicle:
Check the car history. This is the first and foremost step even before you check the technical state of the car. The dealer or car owner is obliged to provide you with the vehicle log book. This will help you to escape a half of problems. If the car was stolen or survived an accident or flooding, everything should be recorded in its log book. From all the services offering VIN history reports, VINinspect is one of the best choices, since it provides reports for used cars at very reasonable prices.
Inspect the car. After you have checked the car history it is right time to make a technical review. Not everything that your dealer says can be taken for truth. You must understand that the dealers' task is to get rid of a car by all means, thus they scarcely tell you about all the drawbacks. Instead of wasting your time, take your own mechanic with you to get the proved inspection and recommendation of a specialist.
Check the car mileage. Nobody will advise you to buy a car with too big mileage. However, small mileage of the car not always means that it was not in often usage. There are certain tricks often used by car dealers that can reduce mileage. That is one more point to check the log book. Remember that it is not so important whether the car passed 150000 or only 10000 if its owner carefully maintained it.
Escape too low prices.The good deal is not when you buy the cheapest car, but when you buy a car with a good ratio between price and quality. Search in advance the car pricing at different auctions and standalone Internet dealers. Be realistic! Such car as Nissan Pathfinder used for 3 years and pricing $15000-18000 at the auctions cannot cost $8000 at any reason unless it was salvaged or stolen. Always select some middle price among proposals.
Select the model that fits your needs first and then your budget. If you buy a car for a daily exploitation in off-roads, there is no use to look at Ford Fiesta, Volkswagen Polo or other city cars. As well as if you are selecting an economy car, forget about buying Range Rovers and Jeeps that "eat" a lot of gas, even if your have money to buy such cars.
Take a test drive. If you are hesitating about several equal models or even about several cars of the same model, just test drive them all to compare your feelings and check the cars' behavior on the road.
Take care about the guarantee and insurances. Check if the guarantee and all documents are going to be reassigned to you. If the car had salvage title there can be problems with its further insurance and resell. So be careful about these things.
Do not sign any contracts and pay money in advance if the car is not checked yet. Verify that the car is not mortgaged or under attachment and the seller is a real owner of the car. All this should be marked in the car log book.
Consider your budget. Price of the car is not the only expenditures. Be ready to include car service and fuel into your monthly budget. If the car of your dream costs more than you can afford, you may take a loan at your bank or the car dealer. However, often people agree to loans with no understanding of monthly commissioning and being unable to pay. So think twice.
In fact, buying a used car should not be a problem if you come to this task with common sense and a little of prowess.