A1GP 'Powered by Ferrari' Car continues test programme in Imola
The A1GP World Cup of Motorsport car for the 2008/09 season continued its intensive testing programme this week with two days at the Autodromo Enzo e Dino Ferrari in Imola.
Following on from successful tests at Fiorano, the Ferrari test track in Italy, Andrea Bertolini has been back behind the wheel of the Powered by Ferrari car, putting it through its paces at Imola.
This is the first time the car has run outside the confines of Fiorano but feedback continues to be positive with the car running on both Tuesday and Wednesday.
Testing will continue next week with five-days running scheduled at Guadix Circuit, a recently constructed facility in Spain. The three-kilometre track near Granada has a good mix of fast and slow corners with varying cambers and a 750-metre main straight set against the stunning back drop of the Sierra Nevada mountains.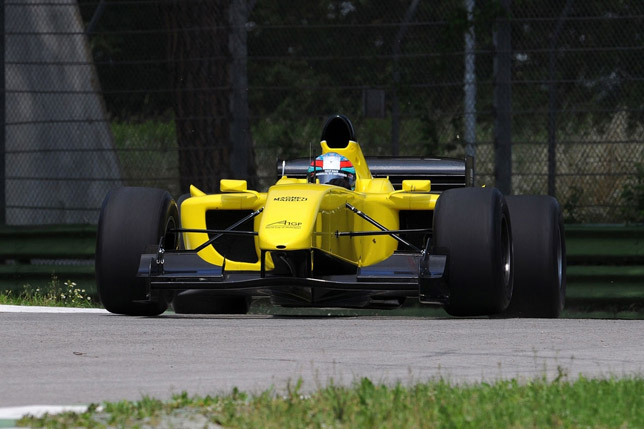 A1GP General Manager, Technical and Operations, John Wickham: "We've completed about 900-kilometres of testing so far and everything is going relatively smoothly. The car is performing very well and the driver is happy with it; the balance is good and the tyres are working well. We haven't done as much testing as we hoped but that's partly because we were waiting on the weather at Fiorano. We ended up just running in the rain in the end but the car looked very quick in the wet!  In general the car has been very reliable. We look forward to five consecutive days running next week with the tight Guadix Circuit ideal for further testing of the handling of the car. "
The official pre-season testing for all the teams will take place at Silverstone on 18 – 20 August 2008 and Mugello on 17 – 18 September 2008.