ABT Audi AS3 Sportback - A Compact Lifestyle Car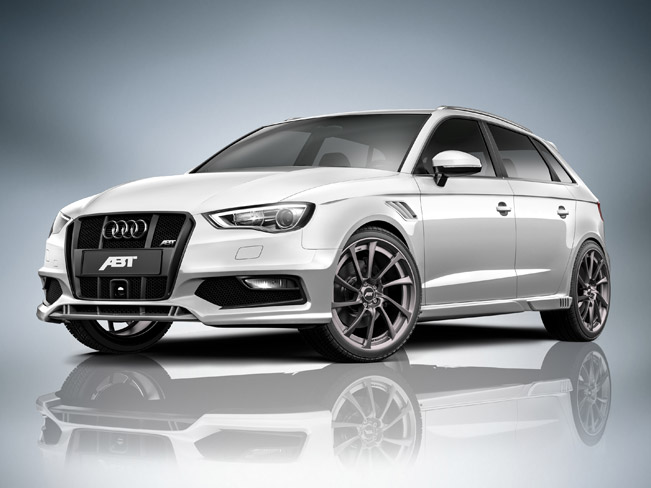 ABT Sportsline presented their tuning program for the 2013 Audi A3 Sportback. The hot hatchback comes with styling and performance upgrades. The name of the project is ABT AS3 Sportback.
The exterior boasts a large front spoiler lip, ABT grille, ender inserts and side skirts as well as rear skirt set with its typical quad-pipe exhaust and a new rear spoiler. The stance is improved by installing a set of lowering springs (-35mm) and the final touch are new wheels – 18" or 19" DR alloys.
In terms of performance, two power upgrades are available – for the 1.4 TFSI and 2.0 TDI engines. The 1.4 TFSI is boosted to 160HP (118 kW) and 250Nm (184 lb-ft) of torque, which is an increase of 38HP and 50Nm. The 2.0 TDI now has 170HP (125 kW) and 360Nm (265 lb-ft). The increase is 20HP and 40Nm.
Last, but  not least is the ABT brake system with its huge discs (345 mm in diameter) and the matching steel-flex brake lines.
Source: ABT