AC Schnitzer BMW 6-Series Coupe F12 [video]
AC shnitzer will exhibit the a tuned BMW 6-Series Coupe at the Essen Motor Show. With flair and technical know-how have the Aachen finishing specialists approached the project to the new "star in the sky-Coupe" to be a true AC Schnitzer.
The exterior features complete aerodynamics package including a Front spoiler, a chrome grille, chrome strips, a rear spoiler, a Rear skirt inset and a load sill protective film on the body. There is also a sports exhaust system.
The aggressive appearance is completed by VIII BiColor lightweight forged rims – 9J x 21" at the front and 10J x 21" at the rear. Despite their huge dimensions, the rims are weighing just 11.5kg for the front and 11.9 kg for the rear.
The interior boasts a sports airbag steering wheel, the AC Schnitzer Aluminum cover for the i-Drive System Controller "Black Line" AC Schnitzer and Aluminum pedals and footrest, as well as trunk and floor mats in velours.
The mighty 4.4 liter twin-turbo V8 is boosted to 540PS (397 kW) and 750Nm (553 lb-ft) of torque, which is an increase of whopping 133PS (98 kW) and 150Nm (111 lb-ft). From 0 to 100 km/h in 4.3 seconds and a top speed of 325 km/h (202 mph).
The overall performance is boosted also by 8-piston brake system for the front axle with a set of brake pads and the Caliper brackets together.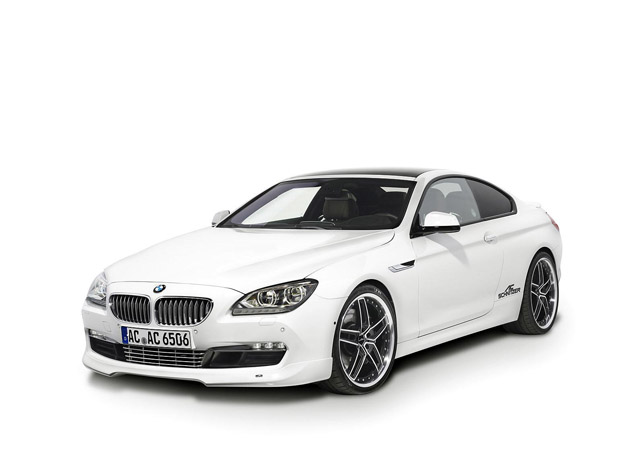 AC Schnitzer BMW 6-Series Coupe F12
Source: AC Schnitzer