Ain't No Mountain High Enough: Huff Continues Title Chase In Japan
The 2008 World Touring Car Championship is entering its final phase, with the last four rounds being run in the Far East. The first of the two Asian stops is in Okayama in southern Japan, where the WTCC will showcase real cars and real racing on the former Formula 1 track, set in the mountains of the Okayama Prefecture.
At this stage in the championship, the success ballast of the frontrunners no longer plays a significant role, as all the title candidates are now running on or near the maximum weight of 70 kilograms. This, of course, is good news for Rob Huff, who is currently third in the Drivers standings.
Alain Menu is the lightest of the top drivers and will be keen to win again on a new track as he did on three occasions last year. Fourth Chevrolet man Max Orido will be driving at his home track and will try hard to become the first ever Japanese driver to score points in the FIA World Touring Car Championship.
QUOTES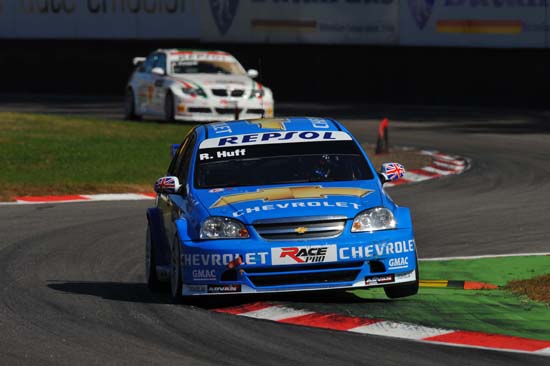 Rob Huff: "We came away with a third place in the championship after Monza, which is better than I could have hoped for considering I retired from one of the races with a puncture. So my mission for Okayama will be to try and take enough points for second place in the standings. At Chevrolet the motto is never to give up, and I am certainly up for the battle. Hopefully between Nic, Alain and myself we can keep up the tradition of a Chevrolet winning at new race tracks. For sure the altitude of the track will affect our engines a bit as it did in Mexico and Brazil, but we have a strong car, a strong team and a strong season so far, so there is no way we will be going for anything less than the top spot."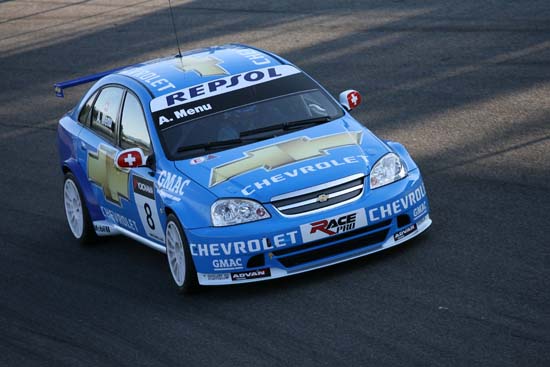 Alain Menu: "I'm quite looking forward to discovering a new track again, and I hope to score some good results there. I watched some race footage on YouTube, and from what I have seen the corners are mainly of the tight variety, which is good for me since I'm running very light. Qualifying will thus be crucial."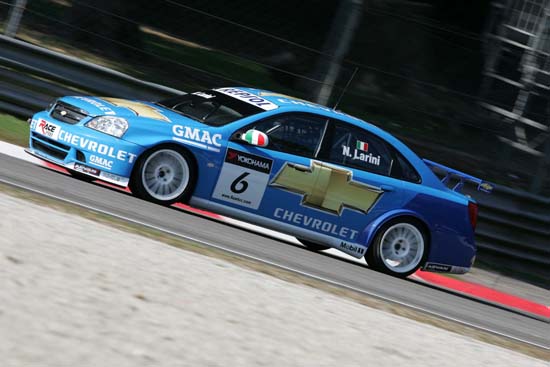 Nicola Larini: "I like going back to the Okayama track where I raced in Formula 1 back in 1994. I think I'm possibly the only current WTCC driver to have raced there before, other than the Japanese of course. It's quite technical, just the way our Chevrolet Lacetti likes it. I am of course running heavier than I have done so far this season, so my main aim will be to be consistent and still score points in both races. The key at Okayama is to look after your car, as the tight corners are hard on the brakes, especially the hairpin at the end of the back straight. Since the track is rather short, we have to run many more laps than usual. So during the race the head will have to work as hard as the feet."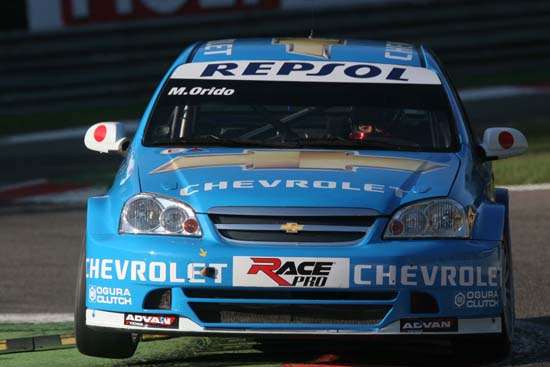 Manabu Orido: "My races in Monza were very successful in that I managed to learn a lot on the car and how the tyres and set-up worked. Naturally I am very much looking forward to racing on one of my home tracks. The Okayama International Circuit has a bit of everything, with two relatively long straights – making up over one third of the length of the track – a few fast sweepers, a tight hairpin and a technical 'infield'. I'm sure the racing will be exciting and I will try to assist the other Chevrolet drivers where I can. At the same time I will aim at finishing first of the Japanese drivers as I did in Monza, and maybe take home a world championship point. "
OKAYAMA RACE SCHEDULE (Local time = CET +7 hours until Saturday; +8 hours on Sunday)
Friday, 24th October 2008
16.00-16.30      (09.00-09.30 CET)      Free Practice 1
Saturday, 25th October 2008
09.30-10.00      (02.30-03.00 CET)      Free Practice 1 12.00-12.30      (05.00-05.30 CET)      Free Practice 2 16.00-16.30      (09.00-09.30 CET)      Qualifying
Sunday, 26th October 2008
09.30-09.45      (01.30-01.45 CET)      Warm up 14.35-15.00      (06.35-07.00 CET)      Race 1 (14 laps = 51.842kms) (Rolling start) 16.05-16.30      (08.05-08.30 CET)      Race 2 (14 laps = 51.842kms) (Standing start)
DRIVERS POINTS STANDINGS AFTER RACE 20 OF 24
1. Y Muller (SEAT), 95 points; 2. G Tarquini (SEAT), 86; 3. R Huff (Chevrolet), 64; 4. R Rydell (SEAT), 62; 5. A Priaulx (BMW), 61;...9. N Larini (Chevrolet), 48;... 11. A Menu (Chevrolet), 44;...
MANUFACTURERS POINTS STANDINGS AFTER RACE 20 OF 24
1. SEAT, 277 points; 2. BMW, 223; 3. Chevrolet, 197; 4. Honda, 46.
SUCCESS BALLAST FOR OKAYAMA
1. Y Muller (SEAT), 70kgs; 2. G Tarquini (SEAT), 70; 3. J Gené (SEAT), 70; 4. N Larini (Chevrolet), 68; 5. A Priaulx (BMW), 66; 6. R Huff (Chevrolet), 64; 7. R Rydell (SEAT), 62; 8. J Müller (BMW), 52; 9. F Porteiro (BMW), 50; 10. A Farfus (BMW), 47; 11. T Monteiro (SEAT), 47; 12. A Menu (Chevrolet), 44; 13. A Zanardi (BMW), 32; 14. M Choo (BMW), 30; 15. M Kano (BMW), 30; 16. M Marsh (BMW), 30; 17. K Ladygin (Lada), 30; 18. M Orido (Chevrolet), 30; 19. Y Taniguchi (Honda), 30; 20. N Michelisz (SEAT), 30; 21. T Coronel (SEAT), 24; 22. J Thompson (Honda), 19; 23. S Hernandez (BMW), 3; 24. S D'Aste (BMW), 2.
OKAYAMA WTCC ON TV
In Europe, qualifying and the race will be broadcasted live on Eurosport International.