Apex Jaguar to appear in Silverstone's classic parade
The Apex Motorsport Jaguar XKR will take part in the track parade during the forthcoming Classic Racing Car event at Silverstone on Sunday 27th July.  The parade, which will commence at 1:30pm on Sunday afternoon, will celebrate the BRDC's 80th anniversary, and will feature cars from the last eight decades of racing.  The new V8 Supercharged XKR will represent racing in the current decade, as well as Jaguar's successful return to the FIA GT3 Championship.
At the wheel of the gunmetal grey Jaguar will be 24 year old Ben Clucas, who is enjoying his first season with the XKR in GT3.  Clucas has combined single seater racing with GTs over the last two years, achieving success in Caterhams, Formula 3 and Porsches.
Clucas commented; "I feel honoured to be driving the Apex XKR in the parade.  The team are working hard to ensure the success of this car, I think Richard Lloyd would be very proud of them."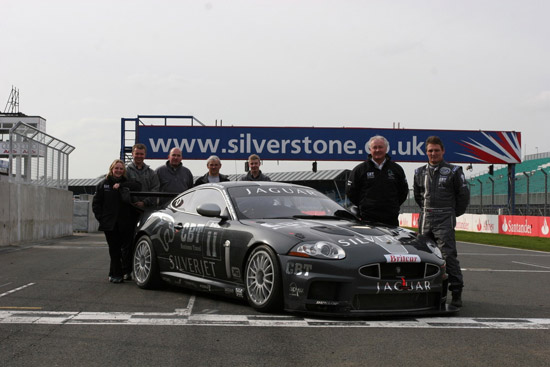 The Apex XKR will also be on show during a special tribute evening for the late David Leslie, to be held at Silverstone during the Classic weekend.   Leslie, one of Britain's most well known and respected racing drivers, sadly died in the Biggin Hill aircraft accident earlier this year with Apex Team Owner Richard Lloyd, when en route to a test session with the XKR in France.