Apps for Car Lovers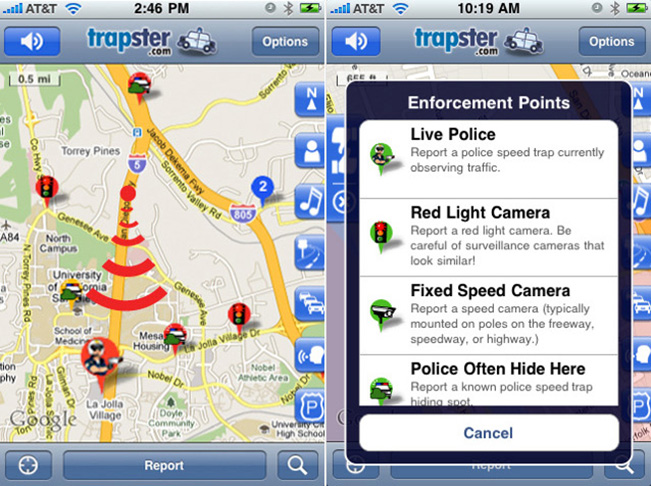 The number of apps created specifically for car drivers and car enthusiasts is growing, not only for practical purposes but also for sheer amusement. Taking advantage of the nifty features of iPhones and smartphones ad their constant connectivity, you can avoid all those things that make driving a nuisance, such as parking tickets, traffic jams or even running out of gas.
Some of the devices have the potential to save your life, such as iOnRoad or those apps that aim to prevent drivers being distracted, while others are like little electronic mechanics in your phone. Still others, like the Sports Car Challenge are just for fun.
How mobile car apps work
These apps work via cell tower or WiFi triangulation. They take large quantities of real time data using 'crowd sourcing' where vast numbers of clickworkers collect information and send it using cloud technology. They are developed by innovative design and development companies; check out current trends at Worry Free Labs blog.
Cross platform applications
Most are free to download and available on both Android and iPhone, although a few are exclusive to one mobile phone type.
Apps and mobile technology can be very useful for driving. All those things that used to make long trips difficult can be eliminated with an app. The most obvious is route planning, which is now done via GPS coordinates that are simply typed into a device. There are apps for almost everything, it seems, including ones that offer quotes on car insurance (Kanetix) or provide you with estimates on a fair price for various repair jobs for different car models (RepairPal).
Most popular driving apps
AccuFuel
This app has been around for quite a few years now. It logs a vehicle's exact fuel mileage each time the tank is filled up. The Efficiency Chart allows the driver to view their car's fuel economy.
Waze
Waze uses up-to-date, real time crowd-sourced information to help you avoid traffic pile-ups and congestion, pinpointing trouble spots up ahead in time for you to reroute and avoid them.
iOnRoad
This app goes one step further than the Wave app to alert you of safety issues in your immediate vicinity, such as driving too close to the car in front or potential oncoming collisions. It obtains the information from both GPS and devices camera.
Trapster
Locate speed cameras and traps close to your location. This app even gives you an audible warning as you approach one. Free to download, Trapster works on both Android and iPhone phones.
Carticipate
The Carticipate is a ridesharing app that identifies other riders and drivers heading to the same destination. Reduce gas consumption and car usage by finding a ride in your local area.
iWrecked
Feel like uploading an app you'll pray you never have to use? Should you fall victim to a traffic accident (and your phone isn't too busted up, of course), this app will gather all the vital information for both police and insurance company.
Racing Junk
An app for racers looking to sell or trade is what the Racing Junk consists of. Racing Junk is the largest online motorsports marketplace, and this app brings all those classifieds directly to your iPhone.
Parking Meter
This app not only sends you a message when your parking meter is running low, it also detects your GPS location and links it to Google Maps to help you find your way back to your car.
iGasUp
Lists the 10 cheapest gas stations nearest to your current location, with prices displayed lowest first. Data is accurate and current, compiled from the latest credit card transactions.