Arsenal adds Citroen flair to its talented squad
Arsenal manager, Arsene Wenger, has made another summer signing with Citroën UK arriving as Official Car Supplier to the Premier League Football Club for the start of the new season.
The two parties reached agreement on an exclusive 3 year contract, which sees the North London team taking delivery of a range of award winning and environmentally responsible vehicles from Citroën.
Alongside the recently introduced Berlingo Multispace, C1 city runaround and C4 hatchback, coaches and club staff will be able to enjoy the critically acclaimed, stylish new C5 and C4 Picasso – both of which recently picked up the What Car? Green Car of the Year titles for the family and MPV categories respectively.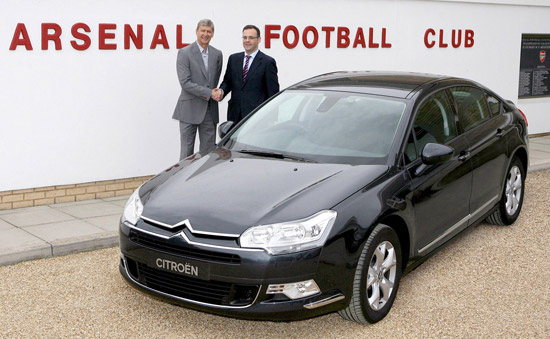 A fleet of Citroën's highly versatile LCV line-up, including the Berlingo, Dispatch and Relay, will be used to transport players and training equipment around the country and support the Club's established Community programme.
In addition to branding at the stunning Emirates Stadium, Citroën will fully integrate the partnership into its marketing, dealer and promotional activities in the coming months. Xavier Duchemin, Managing Director at Citroën UK commented "Teaming up with one of the most successful English football clubs is an indication of the strength of our brand. We clearly share some similarities with Arsenal; we both have a reputation for creativity, style and flair."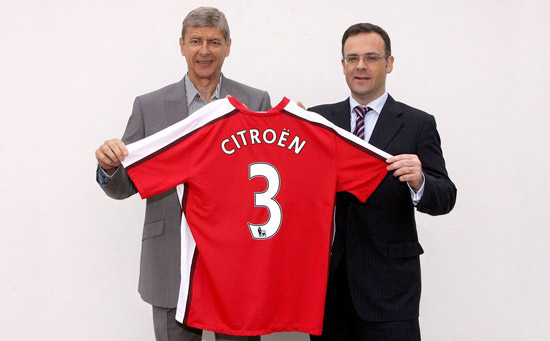 Ken Friar, Director Arsenal Football Club, commented: "We're delighted to be involved with Citroën for the start of the new season. The Company has an innovative range of cars and Light Commercial Vehicles, which will provide our staff and coaches with safe, secure and, most importantly, environmentally conscious options."