Aston Martin "On Track" - Monza [video]
Aston Martin has released a nice video from a track day at the Autodromo Nazionale Monza track in Italy. The name of the clip is "On Track", where customers and enthusiasts had the chance to drive one of the best cars in the world.
Among the list available for a test drive were – DBS, V8 Vantage S, Virage and Rapide.
The four-door sports car Rapide is powered by a hand-built 6.0-litre V12 petrol engine with 470BHP (346 kW) and 600N/m (444 lb-ft) of torque. The gearbox is 6-speed Touchtronic 2 automatic.
DBS has 5.9 liter V12 with 540PS (397 kW) at 6500RPM and 700Nm (519 lb-ft) of torque. 0 to 100 km/h in 4.3 seconds and a top speed of 302 km/h (187 mph). The gearbox is 6-speed manual.
V8 Vantage S has a powerful naturally aspirated 4.7 liter aluminum V8 with 430PS (316 kW) and 487Nm (361 lb-ft) of torque. 0 to 60 mph in 4.3 seconds.
Check out the video, below!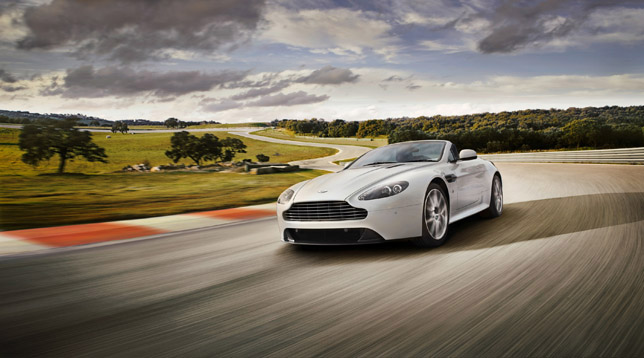 Source: Aston Martin via Youtube