Audi e-Tron Spyder in California [video]
Audi of America has released a nice video of e-Tron Spyder Concept. The car was put on a small test drive in California, which is the perfect location for a drop-top.
Audi e-Tron Spyder is powered by a hybrid powertrain including a mid-mounted twin-trubo V6 diesel with 300PS (221 kW) and 650Nm (479 lb-ft). All this power is put on the road through the rear wheels. However, there are two electric motors on the front axle with a total power of 87PS (64 kW) and 352Nm (260 lb-ft). Despite all these gadgets, the car is perfectly balanced – 50:50.
The performance is brutal – 0 to 100 km/h in 4.4 seconds and a top speed of 250 km/h (155 mph) – electronically limited. The car also returns whopping 107mpg, which is just 2.2 liters of diesel per 100 km with emissions of only 59 g/km of CO2. Furthermore, you can go on electricity up to 50 km (31 miles) making the short trips even cheaper.
Finally, the looks of e-Tron is astonishing and with such jewel, you will not be remain unnoticed … even in California.
Enjoy the video!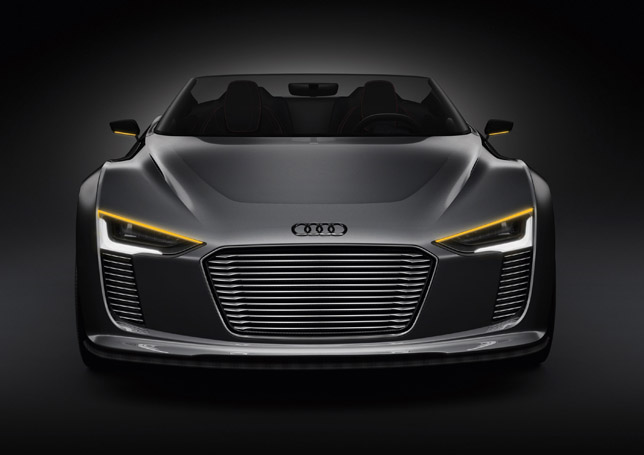 Source: AudiofAmerica via Youtube