Audi R8 GT [video]
2012 Audi R8 GT is powered by a 5.2 liter V10 FSI with 560PS (412 kW), which is enough for catapulting to 60 mph in 3.6 seconds and to 200 km/h in 10.8 seconds. The top speed is 320 km/h (199 mph).
R8 GT comes with more carbon fiber body parts, so it is 180 pounds lighter compared to a standard R8. Other new features are the front grille, distinctive sideblade, trim parts in matte finish. The interior includes R8 GT logo and a numbered gearshift knob.
Audi R8 GT is available in just two colors: Samoa Orange and this one on the pictures.
The price is $196 800 in the US.
Enjoy the videos!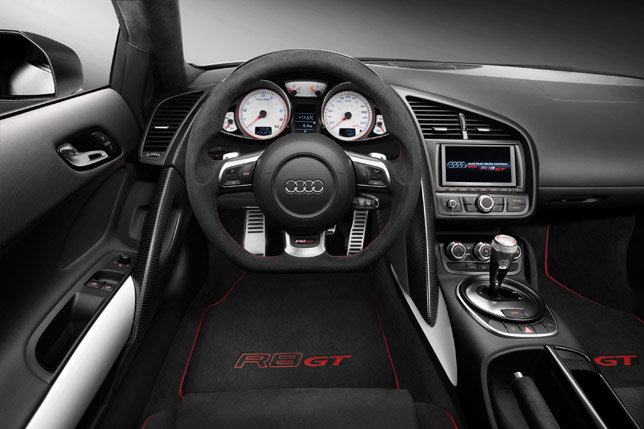 Source: Autoexpress via Youtube