Autumn Italian Car Day – Sunday 14th September 2008
The annual Autumn Italian Car Day at the Heritage Motor Centre, Gaydon, takes place on Sunday 14th September and promises a strong Lamborghini element. The Lamborghini Club UK (LCUK) is holding its 'Car of the Year Awards' at the event and LCUK expects a large number of Lambos to attend, both classic and modern.
The Lamborghinis will take part in a convoy from the hotel hosting the Club's Annual Dinner on the Saturday night, to arrive at Gaydon during the morning of Sunday 14th September. A number of trophies will be awarded by LCUK for the best pre-1991 and best post-1991 Lamborghinis, the best V8-engined model (including Urraco, Silhouette and Jalpa), the best Gallardo, the furthest-travelled and the most well-used cars.
Lancia ClubSport will also be arriving in convoy as part of its own two-day event. The Club's previous London to Brighton Run, which attracted 150 Lancias, moves to Middle England in the form of a touring rally round the Cotswolds which ends at Gaydon.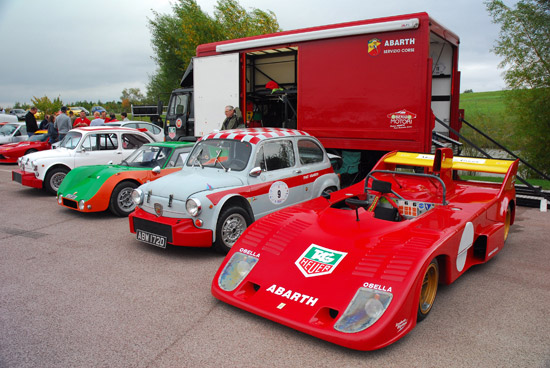 An outstanding display of Lamborghinis and Lancias is just one part of the attraction of the Autumn Italian Car Day, however. Enthusiasts, club members and owners of any Italian car – whether classic or modern, Fiat, Alfa Romeo, Ferrari, Maserati or other exotic Italian marque – are invited to join the gathering at Gaydon for a last opportunity to blow the cobwebs away before winter sets in.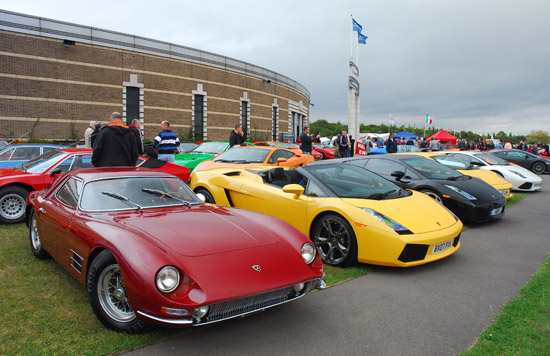 In addition to the extensive display of Italian cars, there will be plenty of other activities to enjoy... Visit the Heritage Trust Collection, take a ride on the demanding off-road course or enjoy family karting fun. A main attraction is the chance to drive on Aston Martin's Motor Research Test Track. Last year, Italian-car owners experienced high-speed pace car runs on the superb 3.5-mile circuit.