Formula 1 Bahrain: Lewis Hamilton Fourth
Lewis made a fantastic start, converting fifth to third after vaulting both Jenson Button and Sebastian Vettel into the first corner. On the opening lap, he was even able to look up the inside of Jarno Trulli's Toyota for second, but prudently dropped back. At the start of lap two, he was relegated to fourth by a charging Button. "My start was quite good," said Lewis. "Unfortunately, I was not able to keep third place – Jenson was just so fast through the corners so he was on my tail all the time."
Nonetheless, he remained in fourth through the first round of stops (he stopped at the end of lap 15 and was stationary for 7.6s), jumping Timo Glock but being usurped by Vettel. Settling in behind Vettel and Trulli for the middle stint, the team remained hopeful of claiming a podium position but the pace of the lead cars left Lewis a solid fourth after his second pitstop (on lap 37, 8.0s).
"I'm delighted with fourth," he said afterwards. "The Toyotas, Red Bulls and Brawns were so fast in the high-speed corners that it was just impossible to keep up. But this is another encouraging step for the team, we just need to keep working on the car because we're not really fighting back quite yet, we are collecting points. And the gap will be bigger when we go to Barcelona because it's a high-downforce circuit. We should challenge for the top 10 there, but another top-five will be harder." Lewis's third consecutive points finish moves him to seventh in the drivers' championship.
LEWIS HAMILTON Started: 5th Finished: 4th Fastest lap: 1m34.915s on lap 13 (6th) Pitstops: two (Op-Op-Pr) Championship points: 9 Championship pos: 7th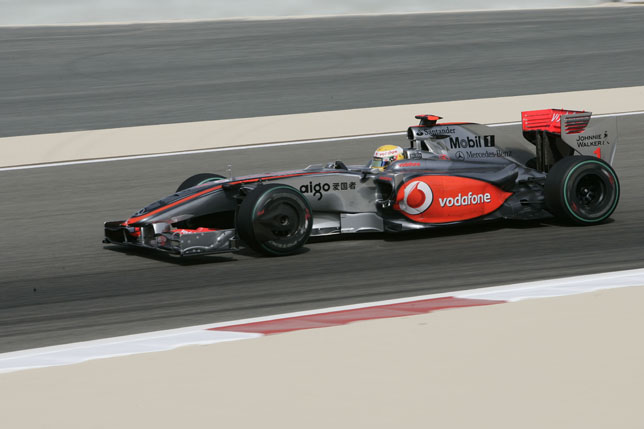 An unfulfilling race for Heikki after a strong start to his weekend: a hectic opening lap, coupled with the team's decision to start on the harder Bridgestone prime tyre, effectively ruined his chances of a strong result before he had completed his first stint.
Fuelled heavily and starting from 11th on the grid, he dropped to 17th and, despite climbing back to 13th, the slower prime meant he was powerless to get back into contention. "My start was a disaster," he said. "Obviously, to begin the race on the prime tyre was the wrong choice. The harder tyres didn't have the right grip and soon started to deteriorate." His planned longer-running first stint was also hurt by a tyre vibration issue which prompted the team to pit him earlier than scheduled (lap 12), further losing him track position and his strategic advantage. "The tyres started vibrating even though there wasn't a flat-spot," he explained.
Despite now being fitted with the faster option tyre (his second stop was on lap 37), he dropped back into the lower reaches of the top 20 and spent the remainder of his afternoon battling back to 12th.
"After my first pitstop the car felt much better," Heikki added, "but by then it was too late to improve dramatically. Anyway, the pace was not very good. We now need to go away and analyse why our performance was not good enough today. We'll be working even harder to improve it ahead of the next race in Barcelona."
HEIKKI KOVALAINEN Started: 11th Finished: 12th Fastest lap: 1m35.520s on lap 54 (12th) Pitstops: two (Pr-Op-Op) Championship points: 4 Championship pos: 10th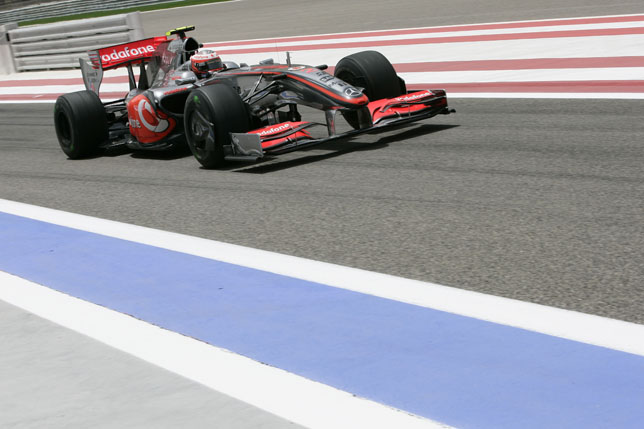 MARTIN WHITMARSH – team principal, Vodafone McLaren Mercedes "A great drive by Lewis today; he made no mistakes during the race and pushed aggressively. Without the pace to match the Toyotas, Brawns or Red Bulls, fourth place was a very strong result and it's even more pleasing that we are steadily moving closer to their pace. A podium was in our grasp today but we didn't quite make it. With Heikki, we fuelled him long and took a risk starting on the prime tyre. But we had to stop earlier than anticipated and lost too much time among other cars attempting a similar strategy, so that was disappointing. Overall, however this circuit possibly flattered us a little, but we've nonetheless made substantial progress over the past few weeks. Our competitors won't stand still but we will keep improving until we get back to where we expect to be – at the front."
NORBERT HAUG – vice-president, Mercedes-Benz Motorsport "This was a step forward, no doubt. Likewise I think the nature of this racetrack at one of our home races here in Bahrain and Lewis's driving skills helped us as much to achieve this result as our KERS hybrid, which is worth nearly half a second per lap around here. As for Heikki his race was basically over in the first lap traffic jam. Everybody in the team is well aware of the fact that we need to produce further dramatic improvements to MP4-24 in order to come back to where we used to be. Congratulations to BrawnGP for the third win in their fourth race 'powered by Mercedes-Benz.' Again, our engine guys did everything to keep the customer satisfied, and that is a very good feeling for everybody involved at Mercedes-Benz HighPerformanceEngines in Brixworth as well as in Stuttgart. Well done!"