Bahrain Grand Prix: BMW Sauber F1 Team
Sakhir (BH). The Chinese Grand Prix was bad, and the Bahrain GP even worse. Thanks to starting from rather hopeless grid positions, the BMW Sauber F1 Team drivers found themselves at the back of the pack after being involved in first corner incidents. Robert Kubica finished 18th and Nick Heidfeld 19th. The team now awaits the update of the F1.09 for the Spanish Grand Prix.
Robert Kubica: 18th BMW Sauber F1.09-05 / BMW P86/9 (KERS) Fastest lap: 1:35.706 min in lap 50 (13th fastest overall) "My race was destroyed after corner one. I was between Nick and another car, we touched each other and I destroyed my front wing. Then after the crash there was a miscommunication with the pit crew. I asked to come in straight away, but was only able to pit after the second lap. Then the race was very difficult, as for a long time I was in a heavy car on prime tyres. We were really nowhere with our pace. I hope we make a big step forward in Barcelona."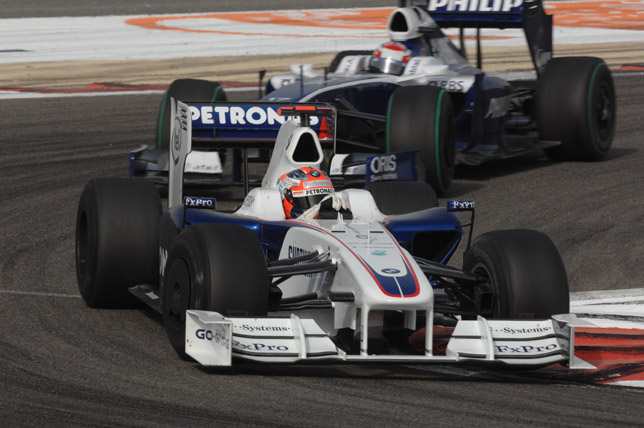 Nick Heidfeld: 19th BMW Sauber F1.09-04 / BMW P86/9 (KERS) Fastest lap: 1:35.924 min in lap 52 (16th fastest overall) "The result is a disaster, although we were unlucky with the collision in the first corner. At first I thought the suspension was broken, but I only had to have a new nose fitted in the pits and then continued. The first half of the race with the harder tyres was difficult, but the softer compound made it a little bit easier. However, it is another race to forget and we all hope for improvements in Barcelona."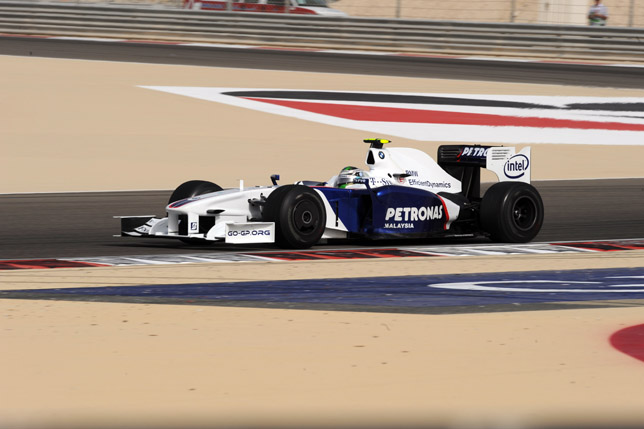 Mario Theissen (BMW Motorsport Director): "We knew it would be another difficult race weekend for us, and it was also clear the danger of a collision would be higher the further down the grid we were. As we feared, both our drivers had early collisions and as a result the race was practically over. During the pit stops we gave them a lot of fuel and sent them out with hard tyres, because the only chance of getting back into the race would have been during a safety-car period. But even if this had happened scoring a point would have been impossible. We are now concentrating on the next race in Barcelona, where we will compete with a new aero package."
Willy Rampf (Head of Engineering): "Our starting positions were not good at all. And then our race was practically over just after the start. After the collisions and the necessary repairs neither driver had a chance to really get back into the race. Now we have to look forward. In Barcelona we will have an improved car."