Best Cars for College Students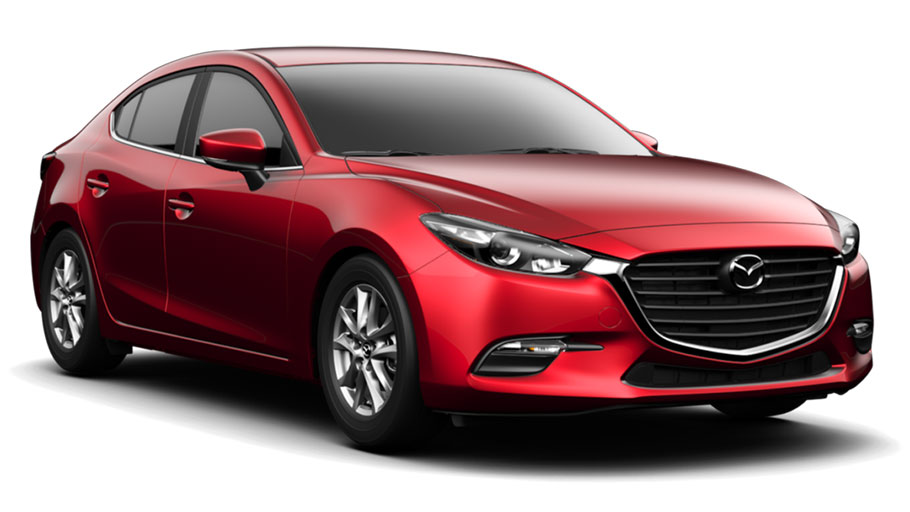 Does your son or daughter need a car while they are away at college? Of course, they want to have one, but do they really "need" one? In all fairness, the answer to this question really hinges on where the school is and what kind of school it is. In most metropolitan areas, for example, automobiles are rarely needed and may actually be a nuisance due to parking issues. At more rural schools, having a car on campus might be more than a want; it could be a time saver just getting around campus without relying on buses or other public transportation.
If your student falls into the latter category, we are here to help with a well-researched list of good used cars to consider. If there are some of these may be a little too rich for your finances but keep reading because there are some in our list that are much more affordable than others.
Mazda 3 (2004-2008) Price Range: $2,000-$8,000
The first-generation Mazda 3 is a great car. Even when they were sold new, they offered a mix of sharp styling, decent cabin quality and excellent ride. Years later, the first generation Mazda 3s appeal has held strong and this is undoubtedly helped by its better-than-average reliability. One downside to consider with the early Mazda 3s is fuel economy. Our used car consultant at https://www.carsonmarket.com/ a used car dealer in Wilmington, NC, reminds us that Mazda's 2.3-liter four-cylinder is energetic but only returns some 22 mpg (automatic transmission).
Honda CR-V (2004-2008) Price Range: $4000-$10,000 Big surprise, the Honda CR-V has proven to be an especially versatile, reliable, efficient car. The CR-Vs offer all-wheel-drive and as such are excellent vehicles to drive in any sort of poor weather. You will find that CR-Vs are a trifle expensive for a used car but that's because they are made by Honda -a company that has a sizable fan club. Besides reliability and weather handling, your student will love the flexibility that a CR-V offers. For example, the cargo floor doubles as a picnic table. Just pull it out, fold out the legs and voilá, you are ready to go tailgating. Better still, the bin underneath the floor/table is watertight, drainable and therefore doubles as a cooler. Wait a minute, what does this have to do with studying?
Acura TSX (2004-'08) Price Range: $6,500-$11,500
Want to treat the kiddo to a nice car? Consider the Acura TSX. It offers such amenities such as dynamite styling, power-adjustable leather seats, navigation, touchscreen controls, Bluetooth phone and an auxiliary audio jack. This handsome, entry-level luxury sedan bests more expensive competitors in most categories. The TSXs all came with efficient four-cylinder engines, excellent crash scores and a sterling reputation for reliability.
Toyota Prius (2006-'09) Price Range: $7,000-$11,000
Got a student that is "green," if so, they will love this car. The Toyota Prius flaunts an astounding EPA-estimated 46 mpg. Just as notable, however, is the hatchback's cabin that's big enough to lug around four friends — or the contents of your dorm room when moving.
The Prius also enjoys a sterling reliability reputation but the battery pack, if original, will need to be replaced at some point. It came with an eight-year/100,000-mile warranty when new, and many of the packs have been known to last twice as long, but a new pack costs about $2,500. Try and find a used one that has had the battery pack already replaced.
Scion tC (2005-'10) Price Range: $5,000-$10,000
"A coupe? That doesn't sound very practical for a college student!" Well, the Scion tC defies that conclusion. Sure, it only has two doors, but this dependable little car from Toyota's Scion division has a surprisingly large hatchback cargo area. It is perfect for toting around your kid's friends when going out for a night of drin... uh, studying. Although the second-generation tC received some nice upgrades, we've selected the first generation (2005-'10) because of its lower cost.
Kia Soul (2010-'13) Price Range: $8,000-$12,000
The Kia Soul has virtually everything for today's college students. The Soul's distinctive styling inside and out is built for the young. The most basic version includes USB/auxiliary audio inputs for smartphones. Reliability has been above average and Kia's lengthy powertrain warranty may still have some years on it. Fuel economy is just OK but the 2.0-liter, four-cylinder engine offers plenty of power.
Subaru Impreza (2012-'14) Price Range: $10,900-$18,000
OK, now we are getting a bit more expensive but you may find this necessary if your student is facing months of cold, snowy weather at college. The Impreza is an all-wheel-drive (AWD) vehicle and one of the best made however cars equipped AWD are typically thirstier and pricier than the norm. As far as models are concerned, the Subaru Impreza sedan and hatchback offer the most for your money. Given the choice, get the more versatile hatchback. Note: the related Subaru XV Crosstrek is virtually identical to the Impreza but offers more rugged styling and extra ground clearance -with a price to match.