Black box insurance: What is it and will you benefit?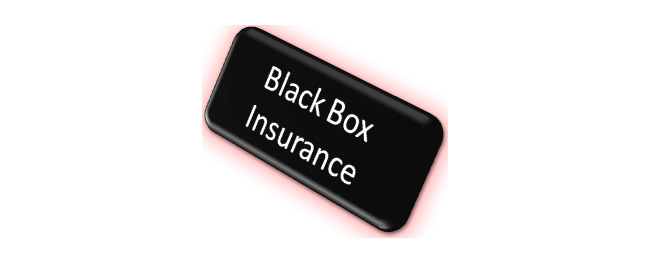 If you're looking for a way to bring down the cost of your car insurance then installing a little black box might be the answer.
You can find great deals with a number of insurance providers, who will offer a personalised quote based on when and how well you drive. Car dealers up and down the country can also lend a hand when it comes to finding black box providing insurers, from leading car dealership Jennings' Kia Sunderland to Mitsubishi Cleveland.
But how does this little black box work?
Simply put, telematics. This clever technology uses GPS to track how well you drive; it monitors your vehicle's movements and considers aspects of your driving such as braking, average speed on different roads and how you take corners. It also takes into account your location and how long you've been driving for.
You can usually check how well you're driving by either using an app on your phone or by logging on online. After an allocated time period your insurer will calculate a personalised quote just for you, based on the black box results.
What are the benefits?
Black box insurance is beneficial for young drivers, inexperienced drivers and those who drive less frequently with lower mileage. But it can also help anyone who is regularly on the road and simply wants to try and reduce monthly or yearly costs.
The device is fitted to your car by a trusted specialist, sent by your insurance providers, and then gets to work once you're out on the road. Most providers will not charge you for this installation.
Some insurers may request that you don't drive your car at certain times in the day when most serious accidents are more likely to happen – usually early morning or late at night. Your car is still insured in these periods but it might affect your driving score and therefore your costs.
The black box is also beneficial when it comes to protecting your car from crime. The device, once fitted, offers inbuilt theft tracking, using GPS technology. It can also help when it comes to accidents and determining who was at fault, as this BBC News story proves. A young driver hit two girls whilst driving at double the speed limit but at the time of the accident lied and claimed to be driving much slower.
Black boxes are around the size of a standard deck of cars and fitted on the car beneath the bonnet, out of sight, so it cannot be tampered with. After all, if the black box is providing anti theft technology you don't want it visible or in an easy to access place, so the car thief can remove it.
Are there any letdowns?
You could risk your insurance cost and premium going up if your provider believes that you are a poor driver. So it is important that you closely monitor each drive, using your online log, and ensure you curb any bad habits quickly.
Sometimes you might not even realise you are driving poorly, when you have been on the road for more than a year and driving regularly it's very easy to forget things you were taught in your lessons and let skills slip. It is also important that with a black box installed that you watch your mileage. If you go over the mileage you agreed with your insurance providers this can also raise the premium.
Ultimately, having a little black box installed is great for everyone who drives carefully and can even make those who were once a little reckless on the road navigate the roads in a calmer manner. It can save lives and money and ultimately make our roads a safer place to be.