BMW 1-Series M drift [HD video]
BMW Canada has released a staggering video with 2012 1-Series M Coupe, which does some amazing drifts and burnouts. Furthermore, all stunts are made on a large tarmac area with some obstacles.
2012 BMW 1-Series M Coupe goes through small cutout openings in walls at high speeds, of course with the doors, first.
1-Series M is powered by a twin-turbo 3.0 liter inline six-cylinder with 340PS (250 kW) and 500Nm (369 lb-ft) of torque. It is connected to a 6-speed manual transmission. All that power is send to the road through a M variable differential on the rear wheels.
However, BMW has already introduced the new 1-Series and previewed its M-package, which is rather ugly. The current 1 Series M will be a legend, but only the time will show its true qualities. Probably, it will be limited in just one or two year run, because of the new one. How sad…
Enjoy the video!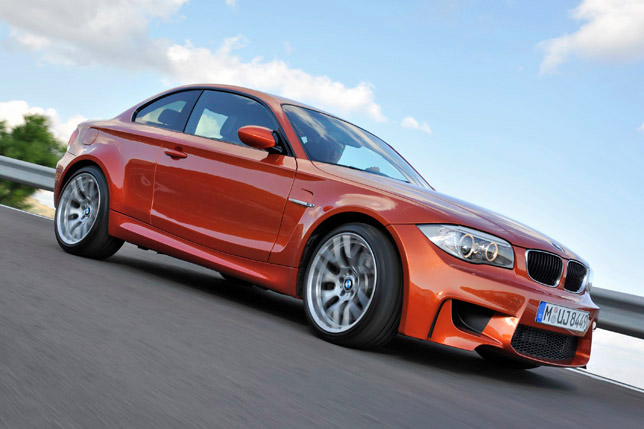 Source: BMW Canada