BMW ends first half of season with WTCC debut in Estoril
The BMW national teams are highly motivated for their trip to the "Circuito do Estoril" in Portugal, where the first half of the FIA World Touring Car Championship season draws to a close this weekend. In Brno (CZ) the five BMW drivers were recently able to post their best points total of the season so far, closing the gap on the leaders at the top of the Manufacturers' Championship. Alessandro Zanardi (IT) from BMW Team Italy-Spain had particular reason to celebrate after a victory followed by second place in the second race.
However, this strong performance means the 41-year-old must now start with the highest handicap weight of all the BMW drivers in Estoril. Zanardi will load his car with an additional 48 kilograms. His team-mate Félix Porteiro (ES) and Augusto Farfus (BR) of BMW Team Germany will only be slightly lighter, with ballasts of 47 and 42 kilograms respectively. World Champion Andy Priaulx (GB) is looking to boost the points total for BMW Team UK after a disappointing weekend in Brno by his standards. He starts the two races with 34 kilograms of extra weight, while Farfus' team-mate Jörg Müller (DE) must add 31 kilograms to his car.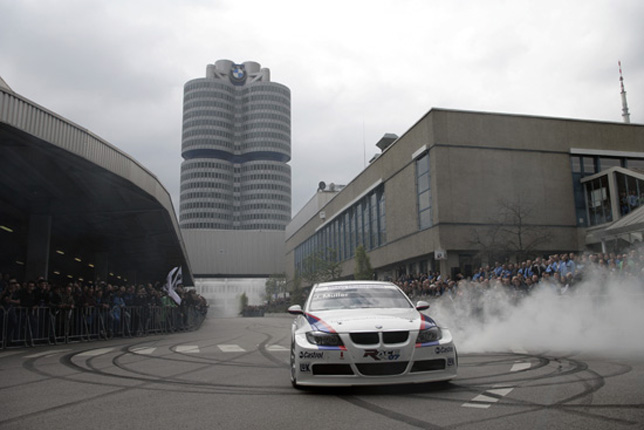 Andy Priaulx (BMW Team UK):
"The circuit in Estoril is interesting. The proximity to the coast makes it so special. The area reminds me of my home in Guernsey. There too I enjoy being by the sea. I didn't have a good weekend in Brno, but will certainly not give up, and will go on the attack again in Portugal."
Jörg Müller (BMW Team Germany):
"For me, it will primarily be a question of qualifying near the front in Estoril. As we proved in Brno, our performance in the race itself is up to scratch. I like the circuit, and was able to pick up a victory in the European Championship there in 2002. I want to take advantage of my relatively light car to make up ground again."
Augusto Farfus (BMW Team Germany):
"Over the last four races I have consistently picked up points and considerably improved my position in the World Championship. Hopefully it will continue in the vein in Estoril. The circuit is challenging and includes all kinds of turns. The tight hairpins should be particularly interesting."
Félix Porteiro (BMW Team Italy-Spain):
"I made my race debut for BMW Team Italy-Spain in the 2006 European Touring Car Cup at Estoril. I also won my first race in Formula 3 there and tasted victory in the Renault World Series, so I like the circuit. I am looking forward to seeing what I can achieve there in a touring car with the experience I have gained from 32 races."
Alessandro Zanardi (BMW Team Italy-Spain):
"I am very pleased that Estoril is on the race calendar. I really like this circuit. It is supposedly not too difficult to overtake there. This means that the fans are guaranteed to see a lot of action. I also really like the surroundings and the city."