BMW expands smartbeam® high-beam assist to new X6 model
Gentex Corporation, the leading supplier of automatic dimming rearview mirrors to the worldwide automotive industry, has announced that it is shipping auto-dimming mirrors with advanced electronic features for the all-new BMW X6 sports activity coupe (SAC).
The X6, sold in Europe and other select regions, includes Gentex's SmartBeam® high-beam headlamp assist technology as a stand-alone option.  SmartBeam uses a miniature camera-on-a-chip combined with algorithmic decision making to automatically turn a vehicle's high-beams on and off according to surrounding traffic conditions. The system is designed to maximise a vehicle's forward lighting and to eliminate the repetitive and sometimes burdensome task of turning the high beams on and off.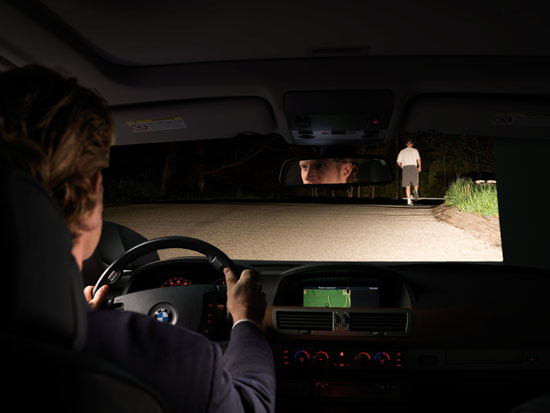 BMW refers to SmartBeam as High-Beam Assist, or the German translation, Fernlichtassistent.  A base auto-dimming mirror is standard on all trim levels.
In North America, the X6 is available with a universal garage door opener and digital compass auto-dimming mirror as part of a 'premium package'.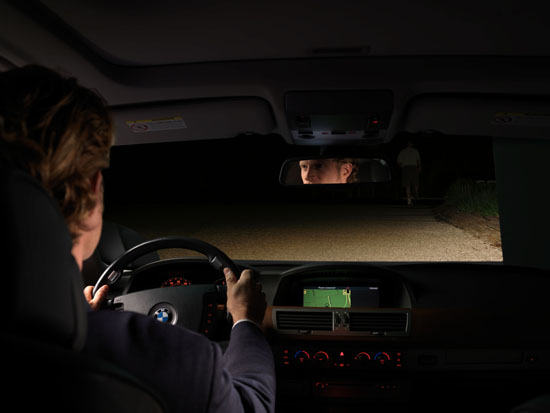 "The X6 is the latest BMW vehicle to offer the proprietary SmartBeam feature that further enhances driver safety, comfort and convenience," said Gentex Senior Vice President Enoch Jen. "In addition, North American versions of BMW vehicles have been offering an auto-dimming mirror with compass for many years and the X6 carries on that tradition."
A key vehicle safety issue is night time driving and for decades the auto industry has sought to tackle drivers' low use of a car's main headlights.
Studies have revealed a variety of reasons why drivers avoid using their high beams including forgetfulness, complacency and simply not being able to react fast enough as well as the fear, ironically, of accidentally leaving the main beams on and annoying or dazzling other drivers.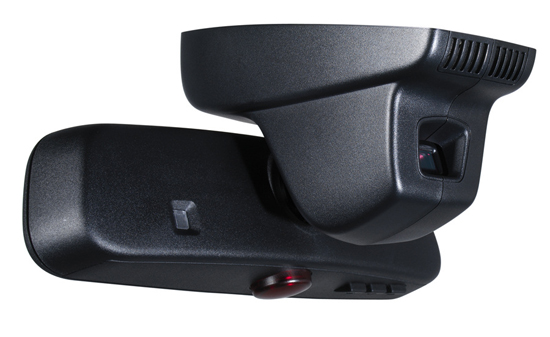 The result is that high beams are utilised less than 25 per cent of the time when conditions fully justified their use.  Pedestrians are four times more vulnerable at night than during the day with many fatalities attributed to night time driving.
Even at moderate speeds of just 56km/h (35mph) low beams won't allow you to see far enough down the road to detect and react to a potential hazard.  The whole point of high beams is that they help drivers identify objects at a greater distance and are brighter and more intense than low beams.
The idea behind the technology introduced by Gentex is to make night driving safer by optimising a vehicle's forward lighting by automatically activating and deactivating a vehicle's high-beams according to traffic conditions.
BMW was the first European car maker to automate the use of high beams when in 2005 it introduced this innovative new lighting system on its 5, 6 and 7 Series models.
The Gentex SmartBeam® technology consists of a tiny camera sensor and microprocessor located in the interior rearview mirror.  The camera captures images directly forward of the vehicle, and when it's dark enough and no other traffic is present, the system automatically turns on the high beams.  As soon as the system identifies either the headlamps of oncoming traffic or the tail lamps of preceding vehicles, it restores the headlights to their low beam intensity.
The Gentex system performs just as the driver would in various driving conditions, only at a much faster rate.  It includes a simple manual override providing the driver with complete control over the headlights, but helps assure optimal use of the high beams while preventing oncoming traffic from being dazzled should the driver forget to turn them off.
Research conducted by TÜV with drivers in Europe and North America shows a very positive response to the technology.
Founded in 1974, Gentex Corporation (The NASDAQ Global Market: GNTX) is an international company that provides high-quality products to the worldwide automotive industry and North American fire protection market.  Based in Zeeland, Michigan, the company develops, manufactures and markets interior and exterior automatic-dimming automotive rearview mirrors that utilise proprietary electrochromic technology to dim in proportion to the amount of headlight glare from trailing vehicle headlamps.  Many of the mirrors are sold with advanced electronic features, and more than 96 percent of the company's revenues are derived from the sale of auto-dimming mirrors to nearly every major automaker in the world.