BMW F10 M5 vs BMW S1000RR superbike [video]
Here is an epic battle between two of the fastest factory produced vehicles in the world – BMW F10 M5 and BMW S1000RR Superbike.
The car is powered by amazing twin-turbo 4.4-liter V8 with 560PS (412 kW) at 5750RPM and 680Nm(502 lb-ft) at just 1500RPM. It comes with a number of technology including M TwinPower Turbo with twin-scroll turbochargers, high-precision direct fuel injection, VALVETRONIC variable valve control and a cross-bank exhaust manifold.
The results are 4.4 seconds to 100 km/h and just 13 seconds to 200 km/h. The top speed is electronically limited to 250 km/h (155 mph) and 305 km/h (190 mph) with M Driver's Package. All this performance comes at decent cost - 9.9 liters per 100 km on combined cycle (28.5 mpg) and CO2 emissions of 232 g/km.
On the other hand, the S1000RR Superbike has a tiny 1.0 liter four-cylinder naturally aspirated engine, but with 196PS (144 kW) at 13000RPM and 112Nm (83 lb-ft) at 9750RPM. The weight is just 178kg. From 0 to 100 km/h in 3.1 seconds, to 200 km/h in 6.9 seconds and a top speed of 305 km/h (190 mph).
Which is faster on a track? Check out on the video by Auto Express.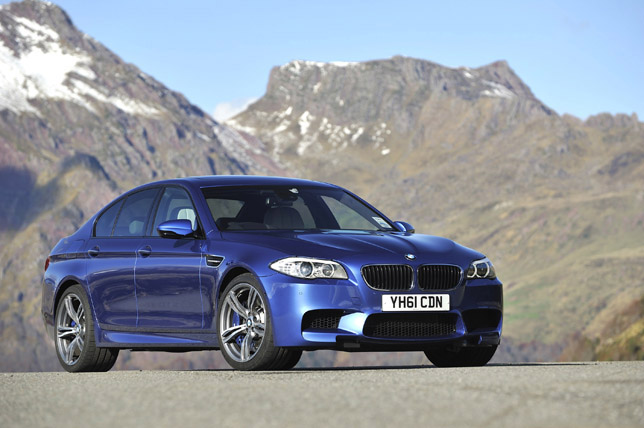 Source: Autoexpress via Youtube