BMW highly automated driving mode [HD video]
BMW's CDC (ConnectedDrive Connect) is semi-autonomous driving system, which has started testing in August, last year. However, the manufacturer has released a new video, where more details have been revealed.
Actually, the BMW F10 ConnectedDrive can go on its own, but it only works on pre-mapped highways by pinpointing the car's position and the location of surrounding objects. The CDC can control braking and acceleration like an advanced cruise control system. It also looks for an open lane where it can safely merge at speeds up to 130 km/h. If there is another vehicle, which drives slower, the CDC steers to a free line, passes the car and returns to its original lane.
"Our main challenge was to develop algorithms that can handle entirely new situations. In principal, the system works on all freeways that we have mapped out beforehand with [a] centimeter accuracy.", commented Dr. Nico Kaempchen.
By now this has driven over 5000km in the highly-automated mode on freeways.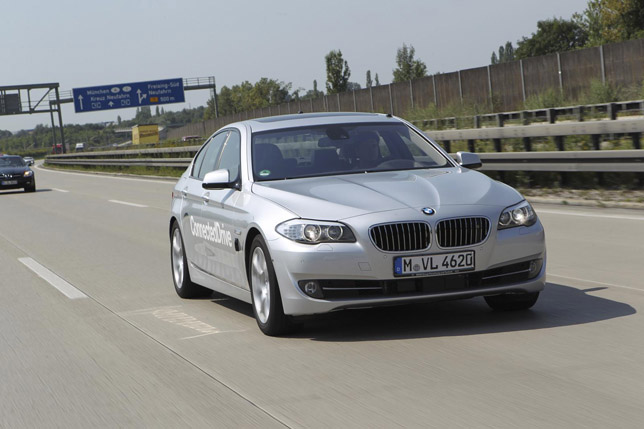 Source: BMW via Youtube