BMW HP2 Sport at Goodwood Festival of Speed
BMW Motorrad Motorsport return to the racetrack this coming weekend, from 11-13 July, but not to race. Instead they will be taking part at the prestigious Goodwood Festival of Speed, on the south coast of England.
The Festival of Speed is a must-see for petrolheads worldwide and attracts over 250,000 spectators over the three days. All the top cars and stars will be there, including John Surtees, Jackie Stewart, Stirling Moss and Briton Lewis Hamilton who won the British F1 GP last weekend in Silverstone, plus World Rally Cars, Touring Cars and other four-wheeled exotica, together with a plethora of two- wheel race machinery from all over the world. Unlike any other event, the Goodwood Paddock is very open and race fans can get less then a metre away from the unique cars and bikes on display.
Although the event started primarily as a four wheel fest, the motorcycle section has grown and grown over the years and is now a vital element in the weekend's action. Top stars from World Superbikes will be present as well as many riders from British Superbikes, multiple World Champion Mick Doohan and a host of former GP stars. And this year, will also see BMW Motorrad Motorsport's participation with Endurance World Championship racer Richard Cooper riding the HP2 racer up the famous hill climb course.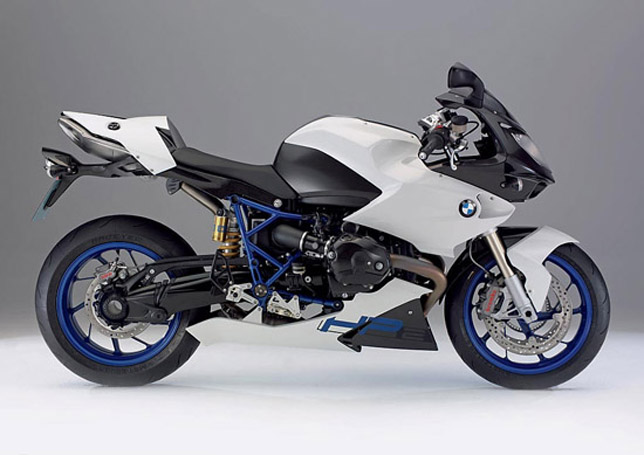 Berti Hauser (General Manager BMW Motorrad Motorsport)
It is impossible to try and describe what the Festival of Speed is about. It is such a fantastic event and all race fans should go there and see it for themselves. It's unbelievable how close you can get to these wonderful machines and the drivers or riders and there is no other event like it in the world. We are very happy to take part this year and let the public get close to our HP2 Endurance racer and see Cooperman (as the team call him!) go up the hill for all the fans. It doesn't matter if you a car man or a bike fan, the Festival of Speed has something for everybody and should not be missed