BMW M Performance Automobiles [HD video]
Simply amazing video by BMW with their newest ///M performance automobiles. The incredible fact is that they are all powered by a new DIESEL engine. All vehicles also have exclusive ///M specific design features.
The M performance TwinPower Turbo Inline 6-cylinder diesel engine has 3.0 liters of displacement and three turbochargers. The result is 381PS (280 kW) and 740Nm (546 lb-ft) of torque. From 0 to 100 km/h in 4.7 seconds and the fuel consumption is amazing 6.3 liters per 100 km and emission of just 165 g/km of CO2.
The new amazing engine is mated to a new amazing gearbox – ZF 8-speed automatic transmission sending all that torque to the world's most intelligent xDrive AWD system.
"They are very sporty for a street legal car" said Head of Sales and Marketing BMW M GmbH, Brian Watts.
Still, many will not appreciate the idea of ///M diesel car.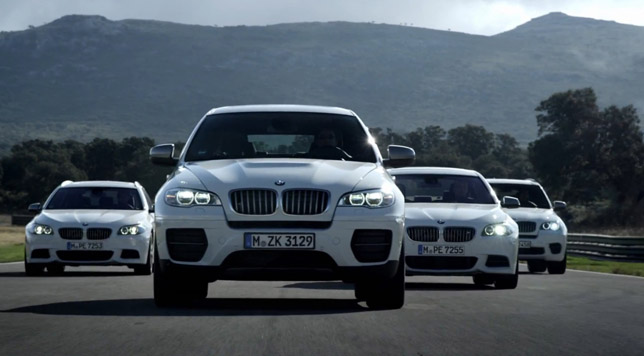 Source: BMW via Youtube