BMW M3 E92 GT2 won the 2010 24 hours Nurburgring Race
BMW Motorsport made it again. It was an exciting race at the Nordschleife circuit and No. 25 BMW M3 GT2 won the 24h race. Audi dominated in qualifying and Porsche looked set to make history, but BMW ended up on top after 154 laps in the annual Nurburgring 24 Hours.
The No. 25 BMW Team Schnitzer M3 GT2 of of Jorg Müller, Augusto Farfus, Uwe Alzen and Pedro Lamy managed to take the win, despite of an overnight radiator change and late-race gearbox concerns.
The #1 Manthey Porsche managed to get from 7th on the grid up to 1st on the opening lap, a position it held for the first few hours before crashing early in the night.
Porsche GT3 R Hybrid took the lead up until the 22nd hour and was the top pretender for writing the history books by winning 24h race, but the car had a big engine problems with less than two hours remaining. The race was over for Jörg Bergmeister, Richard Lietz, Marco Holzer and Martin Ragginger.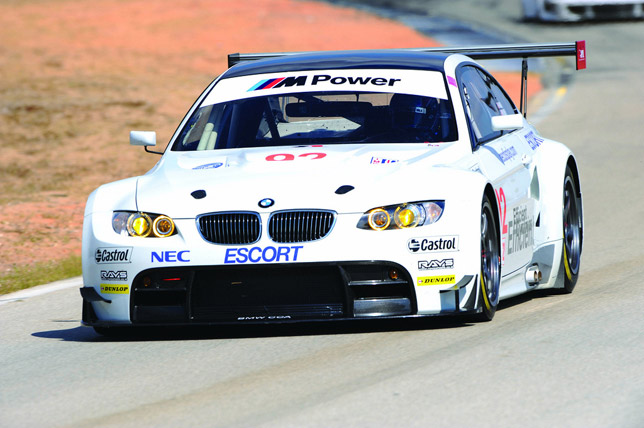 That gave the slower, but more reliable BMW the lead and the victory in a weekend that was dominated by Audi and Porsche teams.
The No. 26 Schnitzer BMW of Dirk Müller, Dirk Werner, Dirk Adorf and Andy Priaulx managed to recover from  a first-hour accident to finish seventh overall.
There were 220 000 fans on the Nurburgring race track, which is 15.5 mile long and one of the toughest circuits in the world.
BMW made it, they won the Nurburgring 24h race proving once again that M Power is the best of the best.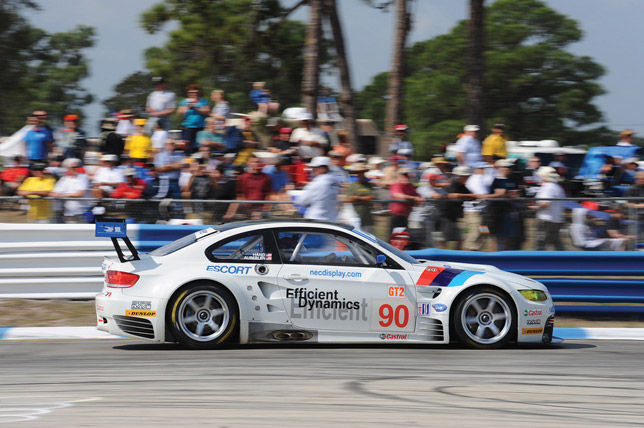 | | | | | |
| --- | --- | --- | --- | --- |
| Position | No. | Make | Laps | Time |
| 1 | 25 | BMW M3 GT2 | 154 | 12:17.344 |
| 2 | 43 | Ferrari F 430 GTC | 154 | 9:33.019 |
| 3 | 97 | Audi R8 LMS | 153 | 9:32.691 |
| 4 | 76 | BMW Z4 GT3 | 152 | 10:37.803 |
| 5 | 102 | Audi R8 LMS | 152 | 10:51.149 |
| 6 | 20 | Porsche GT3 Cup S | 151 | 9:27.493 |
| 7 | 26 | BMW M3 GT2 | 150 | 10:52.452 |
| 8 | 18 | Porsche GT3 Cup S | 150 | 10:41.858 |
| 9 | 69 | BMW Z4 GT3 | 149 | 10:04.650 |
| 10 | 35 | Porsche 997 GT3 Cup | 148 | 10:05.529 |
| 11 | 14 | Porsche 997 GT3 Cup | 147 | 9:51.098 |
| 12 | 44 | Nissan Z 33 | 145 | 10:15.261 |
| 13 | 11 | Porsche GT3 RS | 145 | 9:56.683 |
| 14 | 33 | Porsche GT3 Cup | 145 | 10:01.348 |
| 15 | 133 | Audi TTS | 144 | 10:13.279 |