BMW Sauber at Monaco Grand Prix
Monaco. The BMW Sauber F1 Team leaves Monaco empty handed. Nick Heidfeld finished 11th, while his team mate, Robert Kubica, retired after 29 laps because of brake problems.
Nick Heidfeld: 11th BMW Sauber F1.09-06 / BMW P86/9 Fastest lap 1:16.268 min on lap 49 (15th fastest overall)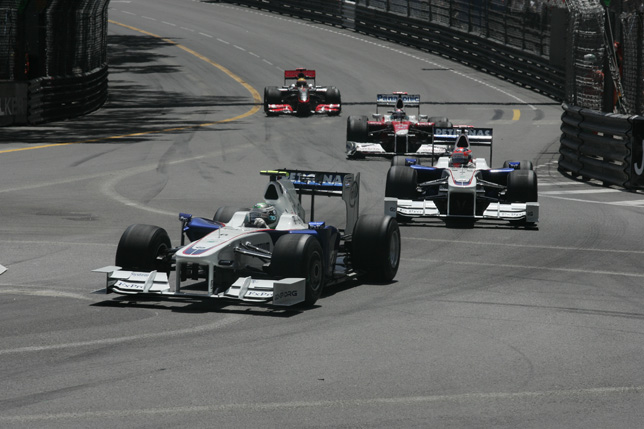 "I tried to make up positions at the start and on the first lap, but this time it just didn't work out. It is too narrow here. I was stuck behind Adrian (Sutil) for quite a while. Apparently he had problems with his tyres, and once I even touched the rear of his car. In turn one Lewis (Hamilton) hit me, but I was happy I was able to continue. I was on a one stop strategy, and with the softer compound on the second stint I had degradation. We gave everything today but we were too slow here."
Robert Kubica: Retired after 29 laps BMW Sauber F1.09-03 / BMW P86/9 Fastest lap 1:17.558 min on lap 25 (17th fastest overall)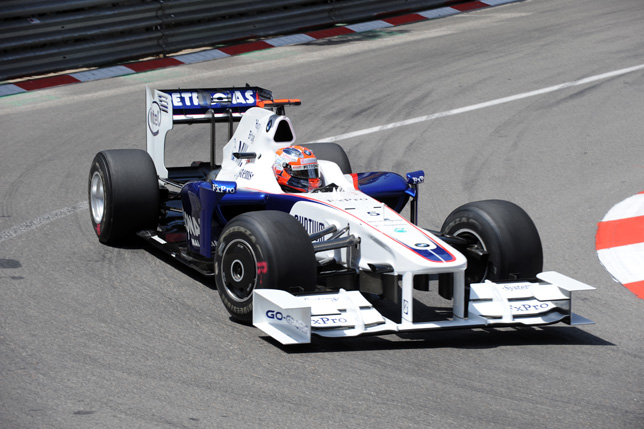 "We had difficulties over the entire weekend. I had a problem at the start and fell to the back of the grid. Then I had a puncture on my rear right tyre. After the necessary pit stop I was lapping well with a very heavy car – taking the car's potential into account. In the end I had to retire as I had brake problems."
Mario Theissen (BMW Motorsport Director):
"A better result was not possible for us here this weekend. At no point was our car competitive. No points are the result. We have to improve our speed of development significantly in order to match our own expectations. Robert had a damaged tyre on lap two and later on suffered from brake problems, which caused him to retire. Nick was the first driver to change to the softer tyre compound after a long first stint. Nobody else was on Option tyres for such a long period, and they degraded dramatically before recovering a little towards the end of the race."
Willy Rampf (Head of Engineering):
"After the free practice and qualifying sessions it was clear that today's race would be difficult. Nick's race ran without any special incidents. In the closing laps he was able to defend his position against Lewis (Hamilton) with worn out soft tyres. Robert had a flat tyre early in the race. Surprisingly, he was then able to do good lap times with a very heavy car. We had to bring his car back to the pits early due to a brake problem. Overall, this was a disappointing weekend. It is now our goal to be competitive again in Istanbul. A lot of work lies ahead of us."