BMW Sauber F1 Team at Turkish Grand Prix
Istanbul (TR). Robert Kubica came seventh and scored two more points at the Turkish Grand Prix to add to the BMW Sauber F1 Team's tally. These are the first two points for the Pole in 2009. His team mate, Nick Heidfeld, came 11th in the heat of the Istanbul Park.
Robert Kubica: 7th BMW Sauber F1.09-03 / BMW P86/9 Fastest lap 1:28.008 min on lap 58 (7th fastest overall)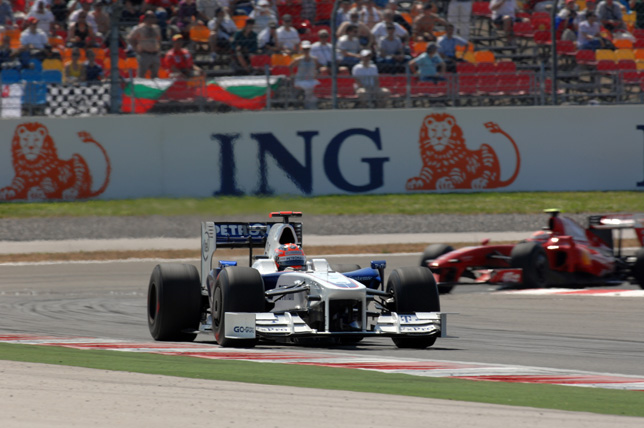 "It is good to finally score points. I think I raced well today. My pace was good and I made no mistakes. The race was very hard, as nearly all the time I had someone very close behind me, and the smallest mistake would have cost a position. It was very hard to keep up the pace. However, finishing seventh was a clear step forward and we now have to keep up the speed of development."
Nick Heidfeld: 11th BMW Sauber F1.09-06 / BMW P86/9 Fastest lap 1:28.214 min on lap 43 (10th fastest overall)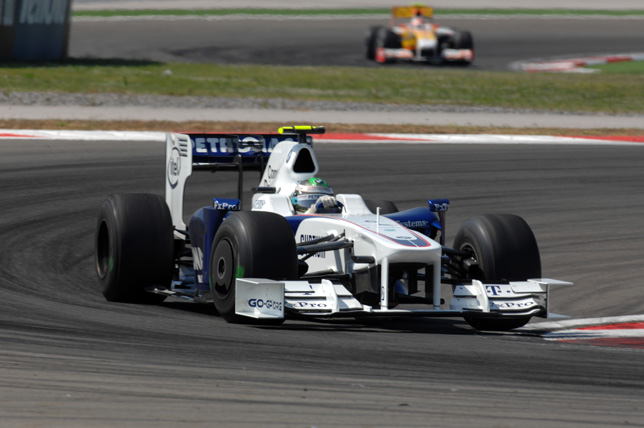 "For me today's race was disappointing because I lost all my chances in the beginning when I had a problem with the car. As early as the formation lap I realised the car pulled to one side and the front left tyre had no grip at all. It stood still when I tapped the brakes softly. The start itself was okay as I was ninth, but then I more or less went straight on in the first corners because of my problems, and quite a few cars went by me. It was better in the second and third stints, but it was way too late for points. Nevertheless it is positive that the car has generally improved and again we are able to score on our own merits."
Mario Theissen (BMW Motorsport Director)
"This was a thrilling race for us right from the start to the chequered flag. Coming from P10, Robert made it to seventh and therefore deserved the two championship points due to his great commitment. In the early stages our cars were not fast enough to make up ground compared to our competitors. Only after lap 40 were our drivers able to set the lap times which we expected. Nick lost a lot of ground and many positions right after the start and was therefore not in a position to fight for championship points. Conclusion of the weekend: Our car was fast enough today to score points thanks to our own performance. This is the basis from which we will prepare the next development steps."
Willy Rampf (Head of Engineering)
"For our team today's race was really exciting. Our strategy proved the right one and Robert was able to exploit the car's potential. We were rewarded with two World Championship points. Nick's race was over immediately after the start. Despite our positive result there is no reason for slowing down now. We have to make more progress quickly to close the gap to the top teams. However, tonight we are happy about Championship points."