BMW X5 eDrive Concept at 2014 New York Auto Show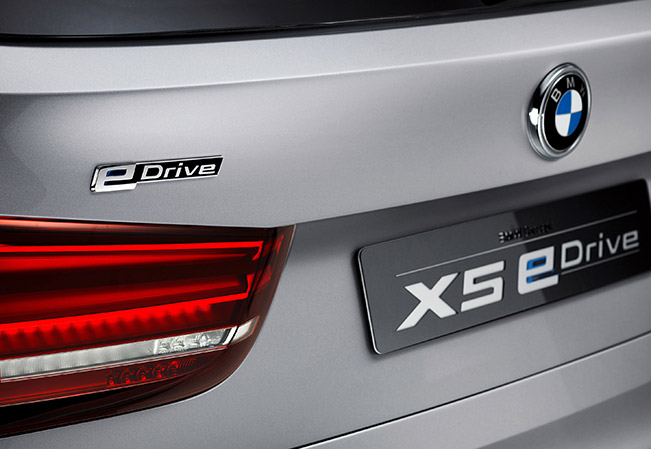 BMW is going to exhibit a new version of X5 eDrive Concept at the 2014 New York Auto Show. The super-efficient SAV (sports activity vehicle) boasts an impressive fuel consumption and will actually go in production as an xDrive40e model.
BMW X5 eDrive Concept was unveiled in September, last year at the 2013 Frankfurt Motor Show. Its more refined version will be showed in New York this month. The specs remain the same – a four-cylinder 2.0 liter BMW TwinPower Turbo engine with 245 HP (180 kW) and 540Nm (400 lb-ft) of torque working together with an electric motor that generates 95 HP (70 kW). The combined power is 272HP (200 kW) and the fuel consumption is just 3.8 liters / 100 km – 61.9 mpg US or 74.3 mpg UK.
The plug-in hybrid X5 has comes with minor upgrades including new roof rails and 21" alloy wheels fitted with low-resistance tires. There are three driving modes: intelligent hybrid, pure electric and a "save battery" mode. In pure-electric mode, the range of around 32 km (20 miles) at speeds of up to 120 km/h (75 mph).
The electric motor draws its power from a lithium-ion battery that can be charged from any domestic socket. The electrification of the powertrain under the umbrella of BMW eDrive enables BMW to unlock huge potential for reducing the fuel consumption and emissions of large models.
Source: BMW